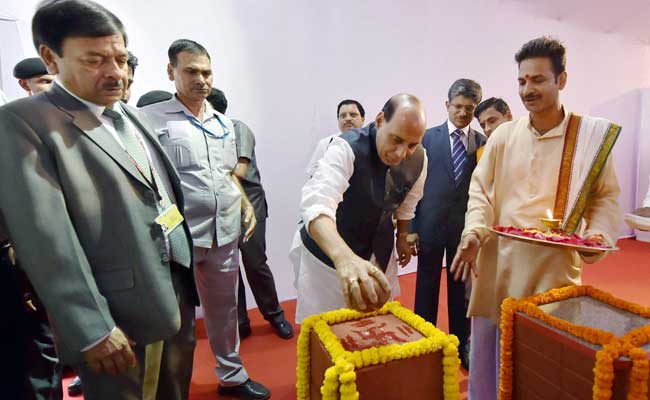 New Delhi:
Union Home Minister Rajnath Singh today said the central government was committed to eliminating terrorism from India and the NIA was carrying out its job effectively in this regard.
The Home Minister assured all possible assistance from the central government to the National Investigation Agency (NIA) for its smooth functioning.
"The crisis of credibility is a challenge. The NIA has proved its credibility time and again. The agency has been working professionally and its success rate is more than 95 per cent," he said after laying foundation stone for NIA headquarters in New Delhi.
The construction of the office complex is scheduled to be completed within 18 months.
The NIA office complex near CGO Complex will have nine floors with a total area of 90,061 square feet with two basements having additional 8,872 square feet area.
The Home Ministry has sanctioned Rs 35.13 crore for the project which has been assigned to National Building Construction Corporation (NBCC) Limited.
"The NBCC has assured me that the building will be completed within 18 months," Mr Singh said.
The event was attended by the chiefs of various central armed police forces, central police organisations and senior ministry officials.