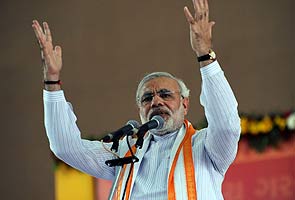 New Delhi:
A day after the Gujarat High Court delivered a stinging assessment of his "false sense of invincibility," Narendra Modi has asked the Supreme Court for help.
The Gujarat Chief Minister wants the appointment of the Lokayukta or ombudsman of Gujarat to be cancelled. (Read:
Five big facts on Narendra Modi vs Lokayukta
)
Yesterday, the High Court refused. Judge VM Sahai agreed with Governor Kamla Beniwal's decision to exercise her right to select the ombudsman on the advice of the Chief Justice of the state. In August last year, Governor Beniwal picked retired judge RA Mehta as the Lokayukta. Since then, Mr Modi has challenged the decision in court and asked the Prime Minister to recall the Governor. Mr Modi and his party, the BJP, believe that the Governor is obliged to consult the state government in the appointment of the Lokayukta. They say this is in keeping with the federal principles of the Constitution. But existing laws for the appointment of the Lokayukta don't involve the council of ministers, or the Chief Minister. Mr Modi's government toyed with amending those rules - a move described as "depraved" by Judge Sahai.
Gujarat's last Lokayukta was SM Soni in 2003. Since then, the post has been vacant with the government and the Governor unable to agree on a suitable candidate.