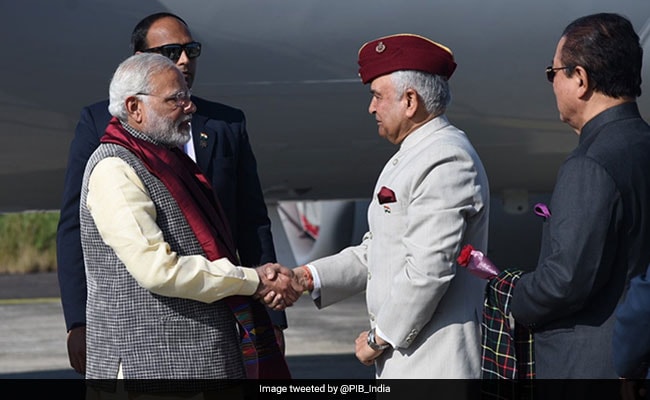 Aizawl/Shillong:
Prime Minister Narendra Modi visited Mizoram and Meghalaya today to inaugurate various development projects. The Prime Minister addressed public meetings and also funded young entrepreneurs launch several infrastructure projects. PM Modi reached Aizawl in the morning before headedto Shillong later in the day. PM Modi's visit gave momentum to BJP's campaign ahead of Assembly elections in Meghalaya, Nagaland and Tripura early next year.
PM Modi inaugurated the new BJP Meghalaya unit office during his visit today. BJP is already in power in Assam, Manipur and Arunachal Pradesh among the northeast states.
Here are the highlights from PM Modi's visit to Mizoram and Meghalaya:
PM Modi's visit to the two north eastern states have boosted the BJP campaign ahead of the assembly elections in Meghalaya, Nagaland and Tripura. The current Meghalaya Assembly ends on March 6, Nagaland Assembly ends on March 13, and Tripura Assembly ends on March 14. Each has 60 seats.