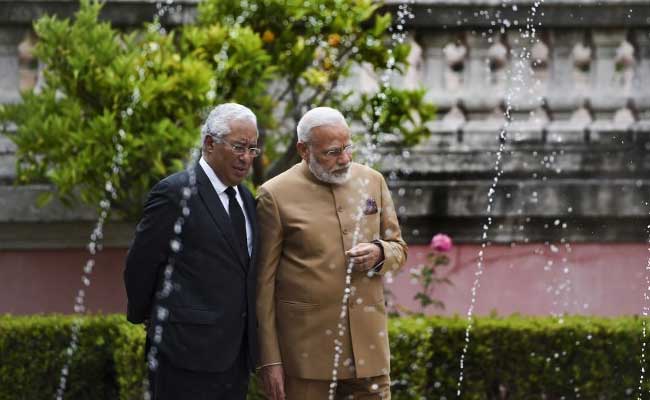 Prime Minister Narendra Modi visited Portugal today in the first leg of his three-nation tour before heading for the US. In Lisbon, he held talks with Portuguese Prime Minister Antonio Costa and interacted with the Indian community. PM Modi hailed the contributions of over 65,000 Indians in Portugal, saying they were India's "real ambassadors" and have enriched the culture of the country they have made their home. The prime minister cited the diversity of language and taste in India to point out that Indians can adapt to the culture of the country they live. PM Modi's last stop to the Netherlands will seek to boost bilateral ties and deepen economic cooperation.
Here are the live updates of PM Narendra Modi's Portugal tour:
Prime Minister Narendra Modi waves to his Portuguese counterpart Antonio Costa as he leaves for the US after stopping in Lisbon, Portugal.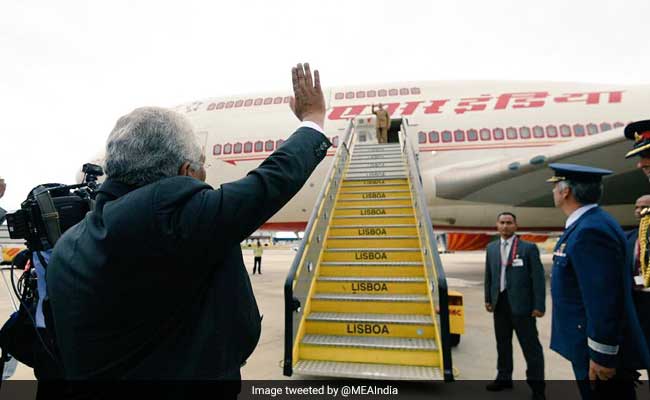 PM Modi will meet US President Donald Trump at 3:30 pm EST on June 26, and will deliver a joint statement along with individual statements. But there will be no press meet, "as preferred by both leaders". This will be followed by a cocktail reception and a working dinner. Vice-President Mike Pence, Secretary of State Rex Tillerson, US Defence Secretary James Mattis and General Herbert Raymond McMaster will be involved in the visit along with all key cabinet members.