New Delhi:
Maharashtra's former chief minister Narayan Rane, who recently quit the Congress, today said his
new political outfit
-- 'Maharashtra Swabhiman Paksh'-- would join the National Democratic Alliance.
"I have decided to be a part of the NDA for the development of the state and the Konkan region," Mr Rane told reporters.
Mr Rane, who resigned from the Congress party about two weeks ago after a long-drawn tussle with its state leadership, had claimed three days back that Chief Minister
Devendra Fadnavis had invited him to join the NDA.
The alliance is seen as a safety net for the NDA in case of an exit by Shiv Sena, who have been at odds with the ruling BJP.
There was speculation when he quit, that he would join the BJP, but Mr Rane decided to start his own party.
The Shiv Sena, where Mr Rane had started his political career, had warned the BJP against taking him into the party. This prompted Narayan Rane to hold
a series of meetings with Amit Shah
, after which he announced his new party.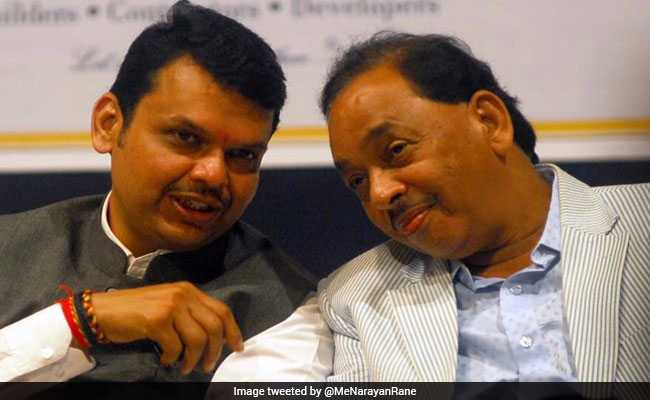 Dismissing speculation that he would be accomodated in the Union Cabinet, the former chief minister said, "I will stay in Maharashtra till 2019." He was apparently hinting at contesting the Lok Sabha polls to be held that year.
A prominent leader from the influential Maratha community, Narayan Rane hails from Sindhudurg district of the Konkan region. He became the chief minister in 1999 when he was in the Shiv Sena.
He quit the Congress, allegedly because they had promised him the chief minister post, a promise he accused them of reneging on.
"Ahmed Patel had told me after I joined Congress that I would be made the chief minister," Mr Rane said while addressing a press conference in his native Sindhudurg district in coastal Konkan region.
Get Breaking news, live coverage, and Latest News from India and around the world on NDTV.com. Catch all the Live TV action on NDTV 24x7 and NDTV India. Like us on Facebook or follow us on Twitter and Instagram for latest news and live news updates.