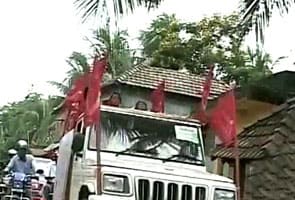 New Delhi:
The Supreme Court has asked the Central Bureau of Investigation (CBI) why it is treating West Bengal government as an accused in the Nandigram case. The court told the investigating agency, "Please don't treat West Bengal government as an accused. We don't understand."
The court's reaction came a day after the CBI's refusal to hand over the Nandigram probe report to the Bengal government.
"What is your problem if you hand over a copy of your findings? The state government wants to see the report and make its comment. Neither we nor the High Court had said that the report should be in a sealed cover. Then, why are you not disclosing it to the state government?" a Bench of Justices R V Raveendran and A K Patnaik on Tuesday told Additional Solicitor General P P Malhotra appearing for the agency.
The apex court had on December 13, 2007, restrained CBI from initiating criminal proceedings against the West Bengal Police personnel as directed by the Calcutta High Court.
Malhotra assured the apex court that he would seek instruction from the agency and report back to the court. He said normal convention for the investigating agency was not to furnish any copy to the accused until the chargesheet was submitted to the court.
Fourteen people were killed in police firing on protesters in Nandigram in 2007. The CBI wanted to register cases against thee police officials responsible for the firing, but the state government challenged it.
The state government said the CBI is the employee of the Central government and has asked wanted some independent agency to probe the incident.
Now the Supreme Court will hear the case on December 2.
(With PTI inputs)