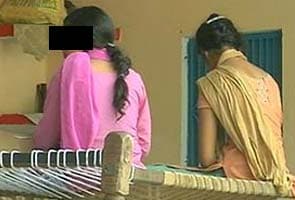 Muzaffarnagar:
At 1 pm on a Monday, two teen girls are gathered in a small house with their textbooks.
One of them is the 17-year-old whose alleged harassment by a young Muslim boy triggered the riots that tore through Muzaffarnagar earlier this month, leaving nearly 50 people dead.
When Chief Minister Akhilesh Yadav visited her village Malikpura on Sunday, she handed him a letter. "I asked him to make sure that there is a direct road that we can use to get to our school," she says. She hopes to someday be a teacher.
But the journey has suddenly become much more complicated. Her school is just outside the village of Kawal, a 20-minute walk.
That's where her cousin and her brother had beaten to death a young Muslim boy named Shahnawaz on August 27 for allegedly stalking her.
Within 45 minutes, they were dead - a mob had lynched them before they could leave Kawal and head home.
Since then, young girls in the area have been banned by concerned parents from walking to the nearest schools in Kawal village, where Muslims are in the majority - till three weeks ago, Hindu Jats from the adjoining village Malikpura lived peacefully with them.
That equilibrium went up in flames with the worst riots in Uttar Pradesh in over a decade, with the army being called in to first enforce curfew and then restore law and order.
The 17-year-old whose brother and cousin were killed says that it was not uncommon for young girls like her to be harassed on their way to school. "We never told our family about such incidents, fearing that we would be asked to sit at home and our studies would end," she said.
Like other Muslims in Kawal, though, the father of Shahnawaz, the boy who died, says that there was no sexual harassment involved and that his son died after an argument over a motorcycle accident.
That is what is noted in the official police case, as well, though Jats allege a cover-up.
After her relatives were killed, thousands of Jat farmers converged for a gathering on September 7 near Kawal to demand justice. On their way home, they were attacked with knives and swords, triggering a backlash.