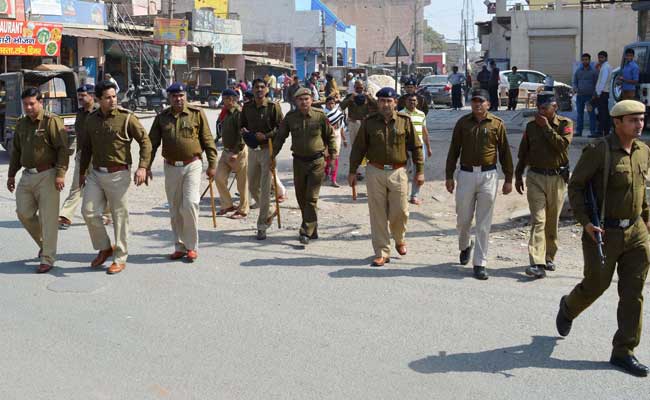 Highlights
Inquiry was set up by High Court to probe lapses by cops, administration
On Feb 22, a mob of 30 pulled women out of cars, raped them: Reports
Probe team set up by state had said dhaba owners didn't confirm the rapes
Chandigarh:
Reports that several women were dragged out of cars and raped in Haryana's Murthal at the height of Jat protests in the state have been confirmed by owners of dhabas there, a court was told today.
Senior lawyer Anupam Gupta, helping the High Court in the case, said that the dhaba owners had made their statement before an inquiry headed by retired police officer Prakash Singh. The inquiry was set up into alleged lapses by the administration and the police; it was submitted in court by the state government.
Prakash Singh, a former police chief of Uttar Pradesh, told NDTV that some dhaba owners in the popular tourist pit stop around 50 km from Delhi did confirm violence against women on the night of February 22.
A string of dhabas or eateries line the point in the highway where passing cars stop for a break.
A Special Investigation Team of the state government, however, says that the owner of the Sukhdev Dhaba, one of the most popular eateries in Murthal, did not confirm the rapes in a six-hour long interrogation.
Days after the nine-day Jat agitation for quota in jobs and education calmed down, reports emerged that cars were stopped in Murthal by a mob of 30 and at least 10 women were pulled and raped in the fields. The cars were allegedly set on fire.
As pictures of women's innerwear scattered near the highway emerged, the police said they had been looted from a shop.
Around 30 people were killed and over 300 injured during the Jat quota agitation in which mobs burnt buildings, blocked highways, damaged cars and even attacked canals