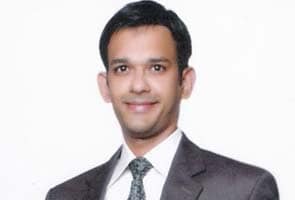 Mumbai:
A 27-year-old engineering and management graduate from Mumbai, Hamid Ansari, who went to Afghanistan in November to find a job, has gone missing in Pakistan.
His distraught family in Mumbai's upmarket Versova area fear that he may have been involved in a serious accident, may have been kidnapped by a terror group or arrested by authorities for illegally entering Pakistan.
Hamid had left for Kabul, Afghanistan, on November 4 last year on a 90-day tourist visa. He had promised to return within a week.
He kept in touch with his banker father Nehal, college teacher-mother Fauzia, and dentist brother Khalid for a week and then disappeared.
"We have heard that he was trying to rescue a girl in distress in Pakistan, but we do not have any concrete evidence," Nehal Ansari told IANS.
"I have not given up hope. I pray that he returns. We don't know what has happened to him," his mother Fauzia said.
The lure of an airlines job in the operations sector in Kabul attracted Hamid after he failed to get a job with an airlines in India.
The Ansaris have lodged a police complaint with the Versova police station and have contacted the Afghanistan consulate in Mumbai.
"They were cooperative and provided us with Hamid's visa details to enable us to trace him," Nehal Ansari said. He added that the family have written to Maharashtra Chief Minister Prithviraj Chavan, state Home Minister R.R. Patil and to the external affairs ministry for help.
Soon after Hamid disappeared, the Ansaris made desperate attempts to seek his whereabouts in Afghanistan or Pakistan.
One of Hamid's Facebook friends told them that he had crossed the Afghan border near Jalalabad and reached Peshawar on November 12, three days before he was to return to Mumbai.
His other friends on the social networking site indicated that Hamid reportedly tried to help a Pakistani girl avoid getting married against her wish in Kohat, in Karak region of Pakistan.
"It is our request to rescue our son. We only want to save him and return to us. People commit errors and if he has done so, we apologise on his behalf," Nehal Ansari appealed, apprehensive of a fate akin to that of Sarabjit Singh.
Sarabjit is an Indian imprisoned in Kot Lakhpat Jail in Pakistan since 1990 on charges of carrying out bombings in Lahore and Faisalabad that killed 14 people. He says he strayed across the border into Pakistan by mistake.
He was recently attacked by fellow inmates in prison and is in a coma in a Pakistan hospital.