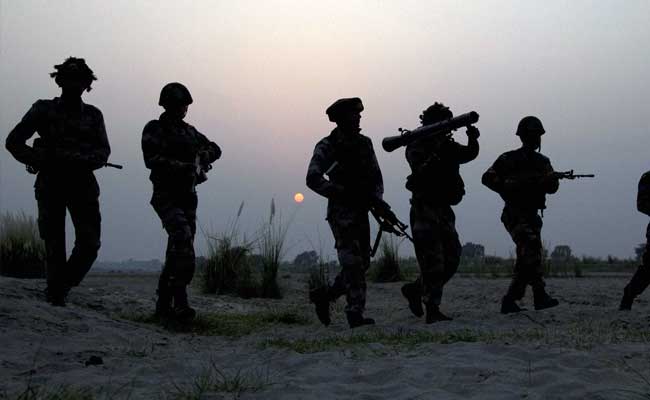 Highlights
Parliament's defence committee briefed by Vice Chief of Army
Brief statement made on surgical strikes, questions not allowed
Congress had objected to agenda deleting mention of strikes
New Delhi:
No questions were allowed yesterday as the Army's second most senior officer briefed a parliamentary committee on the surgical strikes that were carried out across the Line of Control about two weeks ago.
The Standing Committee on Defence met with Vice Chief of Army Staff Lt Gen Bipin Rawat, who made a short statement. "No sensitive operational details were shared by the Army," said Maj Gen (retd) BC Khanduri of the BJP, who heads the defence panel.
Maj Gen Khanduri said the agenda had included only a briefing and a question and answer session was not possible as details of the strike are top secret and cannot be revealed. Yesterday's briefing will be part of the parliamentary committee's records which will soon be made public.
The agenda for the committee's briefing yesterday had originally been described as "Briefing by the representatives of the Ministry of Defence on surgical strikes across the Line of Control (LoC)". Later, it was changed to remove any reference to the cross-border action which targeted gathering areas for terrorists in Pakistan-Occupied Kashmir.
That triggered protests from Ambika Soni and Madhusudhan Mistry of the Congress who are members of the committee.
"The decision not to brief the committee over surgical strikes under the garb of secrecy only amounts to 'lack of confidence' in the Members of Parliament," they said in a statement.
The Congress, which says it supports Prime Minister Narendra Modi's decision to act against Pakistan, has said the government must release proof of the military action to expose Islamabad's claim of the surgical strikes being "fabricated" by India. The opposition party has also said that when it was in power, three similar strikes were carried out by the army, but were not publicized because the then government did not want to provoke Pakistan into responding and believed that acknowledging the action would have compromised the Army's secret operations and strategy.
Defence Minister Manohar Parrikar has said that he has no information of cross-border raids during the previous government and that while there may have been strikes along the Line of Control earlier, soldiers did not cross the de-facto border.
"The Army always has the capability to carry out different kind of operations. But the call whether any kind of operation would be launched comes from the government. The government thus has to take the responsibility in case the operation is a failure. Similarly the credit of the success has to go to the government," Gen Khanduri told NDTV, citing examples of decisions taken by previous Prime Ministers Atal Bihari Vajpayee of the BJP and the Congress' Jawaharlal Nehru and Indira Gandhi.
Military veterans and experts have castigated the ruling BJP and opposition parties for attempting to mine the military action and matters crucial to national security for political advantage over each other.