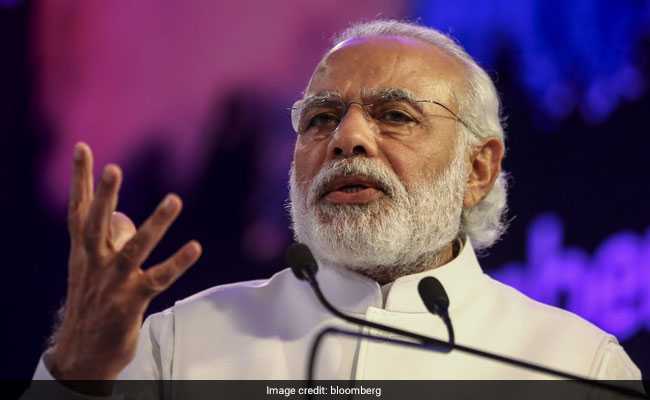 New Delhi:
In the first credit rating upgrade since 2004, the US-based rating agency
Moody's today elevated India by a notch to Baa2
. The Baa3 rating was the lowest investment grade -- just a notch above 'junk' status. Two years ago, the rating outlook was changed to 'positive' from 'stable'.
The agency has attributed the elevation to the introduction of the Goods and Services Tax (GST), Aadhaar system of biometric accounts and measures taken to address bad loans in the banking system.
As soon as the news got out, Twitter was flooded with congratulatory and pat-on-the-back messages. Criticism and analysis too made its presence felt.
Moody's believes that the @narendramodi Government's reforms will improve business climate, enhance productivity, stimulate foreign and domestic investment, and ultimately foster strong and sustainable growth. @MoodysInvSvc

- PMO India (@PMOIndia) November 17, 2017
In a series of tweets, BJP national president Amit Shah called Moody's upgrade as "reflections of Modi Govt's hard-work and reform process".
India's largest ever increase in Ease of Doing Business rankings, Pew study ascertaining PM @narendramodi ji's popularity, Moody's upgrade are all reflections of Modi Govt's hard-work and reform process.

- Amit Shah (@AmitShah) November 17, 2017
Indulging in some word play, BJP spokesperson Sambit Patra tweeted, "Yesterday it was the Pew survey with a thumbs Up to the mood of the Nation! Today it's Moody upgrading India's sovereign rating! No doubt the "Man of Developed India" is MODI Moody's backs Modi, upgrades India's sovereign rating for first time in 14 years."
Arvind Subramanian, Chief Economic Adviser, welcomed the upgrade and said, "Moody's India rating upgrade. 1. Welcome. 2. Long overdue as our analysis here showed: http://indiabudget.nic.in/es2016-17/echap01.pdf .... 3. Recognition of reforms: GST, bank recap plan, Bankruptcy code & macro-stability. 4. Govt. focus on domestic objectives."
In his tweet, Railway Minister Piyush Goyal said that the government's "development for all" mantra has been recognised by the world. "Recognising India's growth enhancing reforms under PM @narendramodi, Moody's has upgraded India's sovereign rating for the first time since 2004. Entire world is recognising "Sabka Saath, Sabka Vikas"," he said.
Moody's upgrade of India's rating is symbolic of the changing financial, institutional and economic structure under PM @narendramodi ji vision of a #NewIndia.

- Vasundhara Raje (@VasundharaBJP) November 17, 2017
"The decision to upgrade the ratings is underpinned by Moody's expectation that continued progress on economic and institutional reforms will, over time, enhance India's high growth potential and its large and stable financing base for government debt and will likely contribute to a gradual decline in the general government debt burden over the medium term," Moody's said in a statement.
Moody's hugs Modi after 14 years, upgrading Indian Sovereign ratings. Of coure, a good news for one & all! Kya Bharat Ka Chauda Saal K Banbas Khatam Hua?

- Madhusudan Sahoo (@madhu_sahoo) November 17, 2017
Sovereign rating is a barometer of the country's investment climate. It gives investors insight into the level of risks associated with investing in a particular country and also includes political risks. For long, India was rated by other rating agencies at Baa3.
The Narendra Modi government has been pitching for an upgrade for quite some time now citing various reforms initiatives. The upgrade comes days after India climbed 30 places to rank 100th on the World Bank's Doing Business Report.
The stock market and the rupee reacted positively with a sharp rally today. The global ratings agency, however, cautioned that high debt burden remains a constraint on the country's credit profile.
"Moody's believes that the reforms put in place have reduced the risk of a sharp increase in debt, even in potential downside scenarios," it said.
(With inputs from PTI)