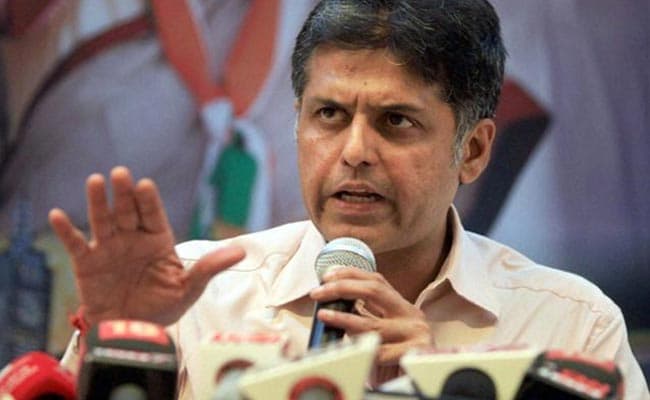 New Delhi:
Congress today accused the Modi government of resorting to "tax terrorism" through "incessant" raids on traders and businessmen after "failure" to bring out black money through income disclosure schemes.
"Don't perpetrate a tax terrorism on the honest taxpayer. One needs to only go to any trading hub in the country and there are horror stories as to how the small trader and the honest businessman are being coerced to make the targets for this scheme," party spokesman Manish Tewari told reporters in New Delhi.
He claimed that the oligarchs and crony capitalists are "making merry" as the "honest tax payer" is being raided.
Recalling Prime Minister Narendra Modi's assurance that he would bring back black money stashed in foreign banks in 100 days of coming to power, he said that estimated in 2011, BJP had that there are 25 lakh crore rupees in foreign banks. He said that the estimate was given by a committee headed by BJP veteran L K Advani.
Noting that in 2015, the government came out with an amnesty scheme for money undeclared in foreign banks, he said that the total declaration was only Rs 4164 crore while the total tax collected was Rs 2428 crore.
"BJP said there is Rs 25 lakh crore in foreign banks. Why have you been only able to recover Rs 2428 crore. Where is the rest? Why have you not brought that money back ?" he asked.
Targeting the government over raids, he told the Prime Minister that income disclosure schemes work on incentives and "not on intimidation".
He said that in 1997 when the then United Front government had launched the Voluntary Disclosure of Income Scheme, the total declaration was Rs 33,000 crore and tax collected was Rs 10,000 crore.
"What has happened as a result of failure of the scheme, they have launched a reign of tax terrorism across India," he said.