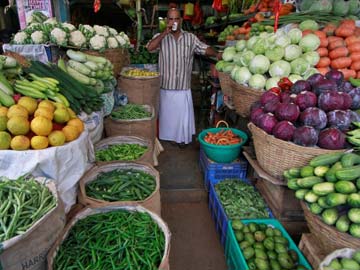 New Delhi:
The Congress today attacked Finance Minister Arun Jaitley for attributing rise in inflation partly to hoarding by traders, saying the government was trying to find "excuses for its non-performance".
Party general secretary Ajay Maken also said that when the BJP was in Opposition it used to claim that corruption in government was leading to rise in prices of commodities and asked if the party felt the same now when it is in power.
"Arun Jaitley has blamed hoarders for inflation and asked the state governments to keep a check on hoarding to check inflation. This statement of Jaitley should also be seen in conjunction with Prime Minister Narendra Modi's statement that people should be ready to swallow bitter pills.
"BJP and the government are trying to find excuses for non-performance because they are unable to fulfil hopes and aspirations of people about bringing 'achche din' (good days) as promised," said Mr Maken.
He added, "When we used to say hoarding, performance of the state governments and international developments play an important role in price rise, the BJP as an opposition party never accepted that and squarely blamed the UPA government.
"It blamed corruption in the UPA government for price rise. Now we want to ask the BJP and its government that please tell us when there is a price rise, where is the corruption in your government."
Attributing rise in inflation partly to withholding of food stocks by traders, Mr Jaitley had said on Monday that Centre is committed to easing supply side bottlenecks and also asked states to take firm measures against hoarders to check speculation.
Mr Maken also targeted the Prime Minister over his remarks on the state of economy that UPA government had left and came out with figures claiming that it was much better during the UPA than what it was during the NDA rule in the past.