Alwar:
A deadly assault on five men by cow vigilantes in Rajasthan's Alwar, which led to the killing of one of them, was repeatedly described as "manhandling" by state Home Minister Gulab Chand Kataria in an interview to NDTV today. When pressed to explain the apparent trivialization of murder, the minister took off his mic and walked off, muttering "nonsense".
In a
widely-shared mobile video of the attack on Saturday
, a mob chases and mercilessly beats five men. One of them, 55-year-old Pehlu Khan, died last night and his four associates are in hospital, badly wounded. One of the victims said the attackers "almost poured petrol on us and set us on fire".
Three vigilantes have been arrested by the police for the attack.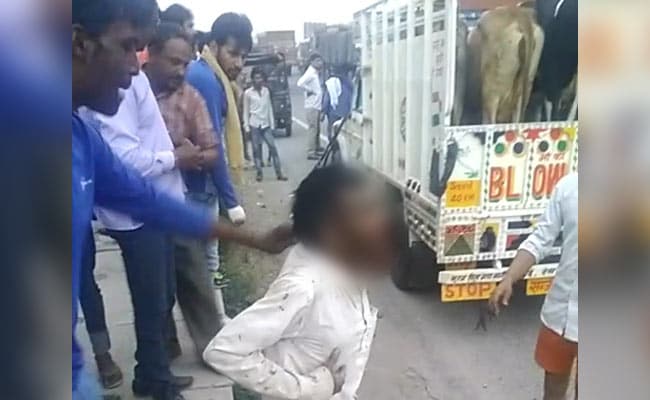 Shockingly, the five who were attacked are among the 10 people charged after the incident.
The minister said they have been charged with cow smuggling. He did not respond to reports that they had produced documents as proof that the cow in their truck was from a "Pashu Mela" or livestock fair in Jaipur.
"Smuggling of cows is a crime in Rajasthan, which is why a case has been filed against them. We have filed a case against the other party too, for manhandling those transporting cows," Mr Kataria said.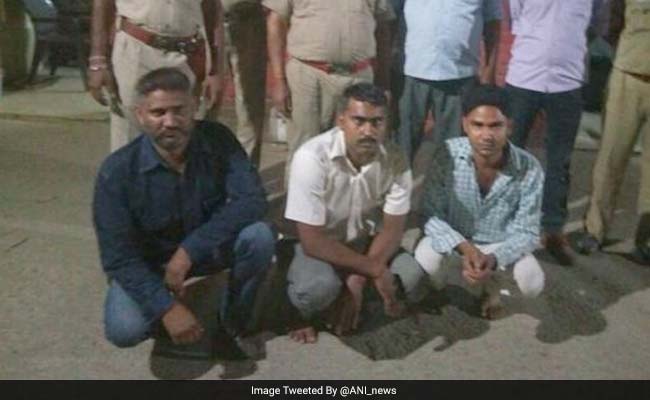 When it was pointed out that it was murder, not manhandling, the minister said, "He did not die on the spot, he died four days later in the hospital."
He had earlier called the lynch mob Gau Bhakts (cow protectors). An FIR or police complaint says the attackers were from the Bajrang Dal and Vishwa Hindu Parishad, hardline groups which are linked to the RSS or Rashtriya Swayamsevak Sangh, the ideological mentor of the ruling BJP.
"It is a question of people's sentiment. And the law prohibits transporting
cows for slaughter purpose
s. Which is why the general public is outraged with such incidents. Police stops these vehicles carrying cows and send the cow to gau-shalas (cow sheds). But no one can take the law into their hands, we have filed cases against both parties and will probe both cases," Mr Kataria said.