Patna:
Highlights
Ashok Choudhary sacked last evening as Bihar Congress chief
Treated with contempt because I am a Dalit, he claims
Breaks down, says "I deserved an honourable exit'
Breaking down at a press conference he had called,
Congress leader Ashok Choudhary
accused his party of "humiliation" and said his removal as the party's top leader in Bihar was handled without sensitivity because he is a Dalit.
Mr Choudhary, 49, was removed as the chief of the Bihar Congress last night
by party president Sonia Gandhi. The spoiler alert, however, was issued weeks ago when Mrs Gandhi's son and Congress Vice President Rahul Gandhi, met with Congress legislators from Bihar and solicited their opinion on Mr Choudhary's removal.
That meeting saw Mr Gandhi, not known for easy access to state legislators, providing a patient hearing to the lengthy catalogue of grievances offered by about 20 of the Congress' 27 lawmakers in Bihar.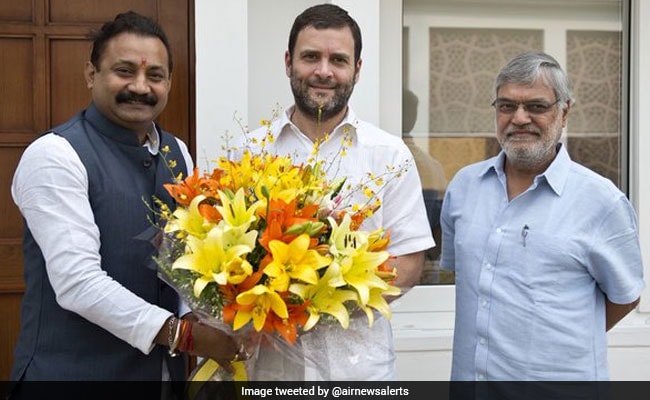 The 47-year-old leader then made two points clear: that Mr Choudhary, who is popular with Congress lawmakers in Bihar, was likely to be replaced; and that the party would not reconsider its alliance with regional politician Lalu Yadav.
"I was willing to resign and I never wanted to embarrass party high command. I'm an honourable congressmen and deserve as honorable exit," said Mr Choudhary, who headed his party in Bihar for over four years.
Mr Choudhary, who reportedly has the support of most Congress lawmakers, has said he will not split the party. But those who are seen as loyal to him have been meeting Bihar Chief Minister Nitish Kumar, prompting talk of them switching teams to his party, the Janata Dal United, or the BJP, with whom Mr Kumar runs the state government.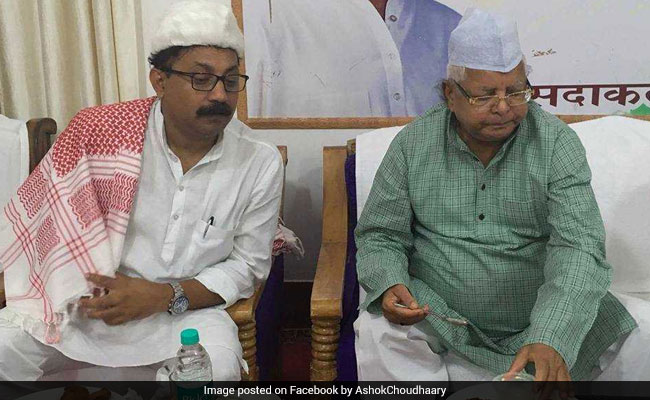 That is a new arrangement. Till July, Mr Kumar was part of the
Maha-Gathbandhan
or Grand Alliance which combined his party with the Congress and Lalu Yadav and defeated Prime Minister Narendra Modi's high-energy campaign to take charge of Bihar in 2015. But as corruption cases against Lalu Yadav and his children escalated, Mr Kumar, who never seemed entirely at home in the Grand Alliance, ended the partnership and started a new one with the BJP.
When Lalu Yadav called a large rally in Patna in August, Mr Choudhary petitioned the Gandhis to skip the event, privately conveying that their sharing the stage with them would be read as a tolerance of corruption.
The Gandhis heeded the advice and sent a representative instead.
Mr Choudhary has said earlier that his party leaders in Delhi have been misled into believing that he has facilitated the defections of Congressmen to other parties in Bihar over the last few years.
Mr Choudhary was also faulted for repeatedly urging an end to the alliance with Lalu Yadav, who, he says, treated him and other Congress leaders with disdain, making it clear that he had direct access to their bosses, the Gandhis.