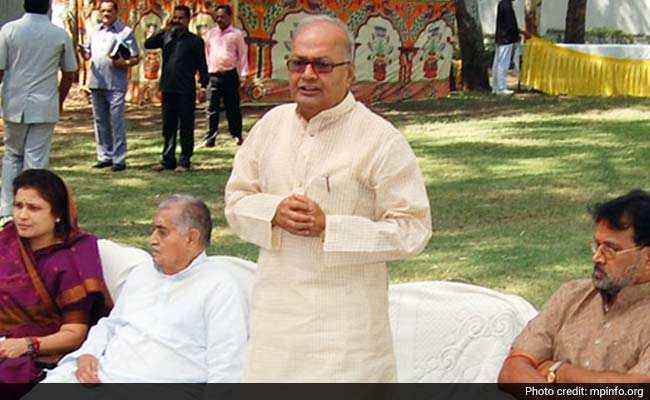 New Delhi:
Madhya Pradesh finance minister Jayant Malaiya, his wife Dr Sudha Malaiya and several other passengers on the Jabalpur-Nizamuddin Express were robbed this morning while on their way to Delhi. Though armed personnel of the Railway Protection Force were present on the train, they did not help, claiming they did not have enough ammunition, the minister said.

The robbery took place around 4 am, when the train was passing though Mathura.

"Somebody knocked the door very forcefully. We thought there could be emergency," Dr Sudha Malaiya told news agency ANI.
When the door of the coupe was opened, five armed men barged into the coupe, five others waited outside, Mr Malaiya told NDTV. "The RPF did come in but they didn't pursue the robbers. RPF jawans told us they don't have enough bullets."


The RPF men, in fact, "ran away," ANI quoted Mrs Malaiya as saying. The miscreants then proceeded to rob the passengers. "They took all the valuables. Some other bogies were also looted," she said.
On reaching Delhi, the minister went straight to Parliament to meet railway minister Suresh Prabhu. The matter was also raised in Lok Sabha by Prahlad Patel, the lawmaker from Damoh.
Three personnel of Railway Protection Force have been suspended. The Railway has ordered a probe and a report has also been sought from the Uttar Pradesh Police.