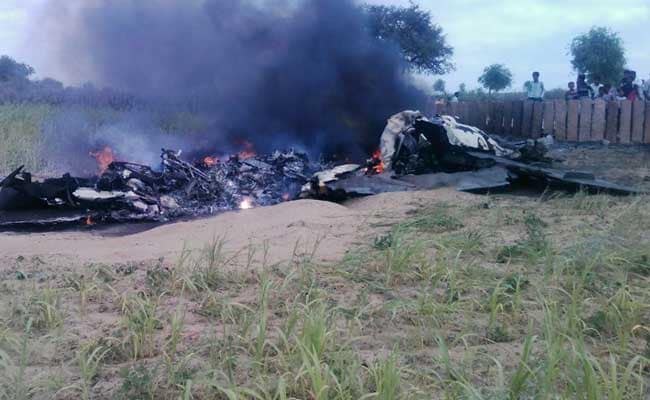 New Delhi:
A MiG-21 aircraft of the Indian Air Force crashed near Barmer in Rajasthan this afternoon. Both pilots managed to eject safely.
The T-69 trainer had taken off from the Utterlai Airbase near Barmer. No damage has been reported to civil or service property.
"The plane crashed at an open field near Malio ki Dhani, about 20 km from the city. There is no information of any loss of life or property so far," Superintendent of Police, Barmer, Gagandeep Singla said.
The Air Force has launched a Court of Inquiry into the crash.