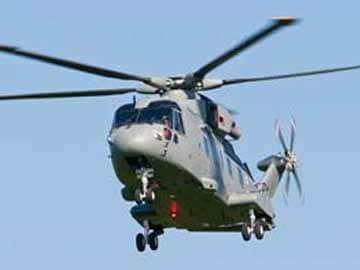 New Delhi:
Some key documents submitted in an Italian court have revealed that an alleged middleman asked a contact in India to target key aides of UPA chairperson Sonia Gandhi to bag the VVIP chopper deal.
The documents say that the alleged middleman in the AgustaWestland deal, Christian Michel, had even sent a fax to one of his contacts in this regard. Michel asked his contact named Peter Fullet to target Mrs Gandhi and her key advisers like Prime Minister Manmohan Singh, Pranab Mukherjee, Veerappa Moily, Oscar Fernandes, M K Narayanan and Ahmed Patel for bagging the deal, the documents reveal.
The March 2008 note also said that Mrs Gandhi would not be flying anymore in the Mi-8 choppers and "she was the driving force behind the VIP", without elaborating, according to the documents.
The note has been shared by the Italian authorities with their Indian counterparts.
The Indian government had last month terminated the Rs 3600 crore deal for 12 helicopters alleging that AgustaWestland, the British subsidiary of an Italian company contracted to supply the helicopters for use by the President, Prime Minister and other VIPs had breached an integrity pact by allegedly paying bribes to Indian officials.
The New Delhi government is also seeking repayments worth more than Rs 5200 crore over the scrapped helicopter deal.