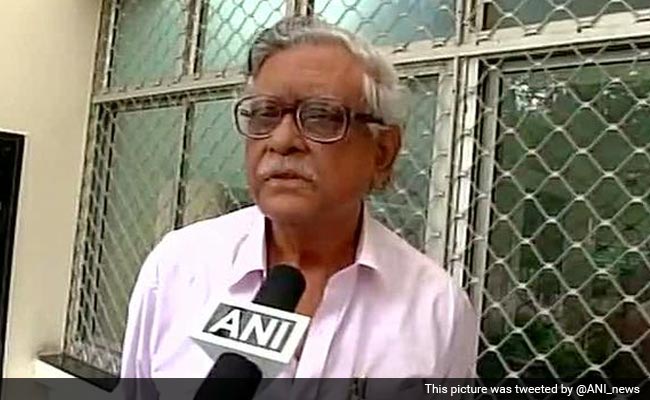 Patna:
Communist Party of India (CPI) today said that the merger of Left parties was not on its immediate agenda though their unity to put up a common fight against anti-people government policies and communalism was under consideration.
"Merger of Left parties is not on our immediate agenda due to basic and inherent differences among the parties. But, we want unity in the communist movement to fight anti-people government policies and communalism," CPI Deputy General Secretary Gurudas Dasgupta told reporters in Patna.
The CPI leader said his party had called a national executive meeting on May 22 and 23 in New Delhi to finalise the strategy to intensify the agitation against the Land Bill brought by the Narendra Modi Government.
"The Land Bill is not only anti-farmer but also anti-national. Agriculture is already in crisis in the country and productivity is falling. If land is forcibly taken away from the farmers, our national food security will be affected," he added.
Mr Dasgupta, who was in the state capital to attend the two-day CPI state council meet that ended today, said although the ideology of CPI were different from that of the Congress, the party was together with those who wanted to combat communalism.
"The anti-people economic policies that the Narendra Modi Government is pursuing today were first rolled out by the Congress. The present government is just taking it ahead," he said.
Responding to questions on possible alliance with JD(U) and RJD in Bihar for the forthcoming Assembly elections, he said "there have been no discussions in this regard, though the party does not rule out possibilities of such alliances".
Mr Dasgupta, who is also the General Secretary of All India Trade Union Congress (AITUC), said that the Left trade unions were mulling a nationwide General Strike to protest the economic policies being followed by the present government at the Centre.
"The trade unions affiliated to Left parties have called a meeting on May 25 to decide a date for a nationwide General Strike. If the government does not listen to us, we'll drag it into the field and then tell," he added.
The CPI leader also criticised the labour reforms proposed by the Centre, and termed it as an attack on labourers.
The court will hear the matter on July 10.