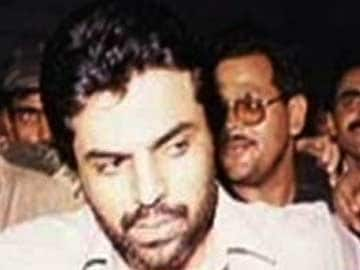 New Delhi:
The mercy plea of Yakub Abdul Razak Memon, a death-row convict in the 1993 Mumbai serial blasts, has been rejected by President Pranab Mukherjee.
The decision has been taken by the President following recommendations of the Maharashtra government and the Home Ministry that the mercy petition of Memon be rejected, a senior official said.
The President's decision has been conveyed to the Maharashtra government.
Yakub, a chartered accountant and brother of fugitive terror mastermind Tiger Memon, was sentenced to death by a TADA court in 2007 after being found guilty of charges of criminal conspiracy and for arranging finances and managing its disbursement through the co-accused in the Mumbai serial blasts case.
Upholding the Mumbai TADA court's verdict, Supreme Court, in March, 2013, had said, "It is not a hyperbole to state that he was one of the driving spirits behind the plan."
In October, 2013, Yakub applied for a presidential pardon following which, a report from the state government was sought by the home ministry.
Yakub was arrested from Kathmandu airport in 1994. He was later described by the TADA court as the mastermind who played a key role in the conspiracy, thus "warranting death penalty".
The multiple blasts had claimed 257 lives and left 713 injured.
The CBI, which probed the blasts, alleged that the conspiracy was hatched by Dawood Ibrahim and other absconding persons, including Yakub's brother Tiger Memon, who is believed to be hiding in Pakistan.