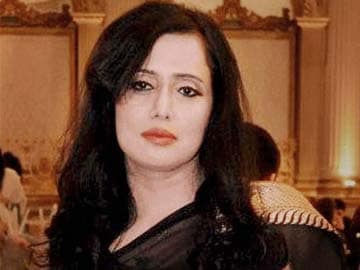 Islamabad:
Pakistani journalist Mehr Tarar, at the centre of a raging controversy involving Union Minister Shashi Tharoor, today said she was "absolutely shocked" to learn about his wife
Sunanda P Tharoor
's death.
"What the hell. Sunanda. Oh my God," Ms Tarar, a 45-year-old Lahore-based journalist, said in a message posted on Twitter soon after news broke of Mrs Tharoor's death this evening.
"I just woke up and read this. I'm absolutely shocked. This is too awful for words. So tragic I don't know what to say. Rest in peace, Sunanda," she said in another tweet.
(Condolences pour in on Twitter)
Mrs Tharoor, upset over an alleged extra-marital affair between her minister husband and Ms Tarar, was found dead in a five-star hotel in what police believe is a case of suicide.
(Read)
The body of 52-year-old Sunanda P Tharoor, an entrepreneur who married Shashi Tharoor in August 2010, was found in mysterious circumstances in the luxury Leela Palace Hotel.
(Read: Sequence of events)
The couple was at the centre of a row in the past two days when reports emerged that Mrs Tharoor was upset over reported text and tweet messages between her husband and Ms Tarar.
The Pakistani journalist, the mother of a 13-year-old son, had denied having an affair with the thrice-married Tharoor. She also shot off uncharitable remarks at Mrs Tharoor and defended herself.
Asked if she knew the minister, Ms Tarar had said yesterday, "I met him in April last year for an interview in India. Then I met him in June in Dubai in a social gathering. Yes, I have been in touch with him once in a while on Twitter and email."