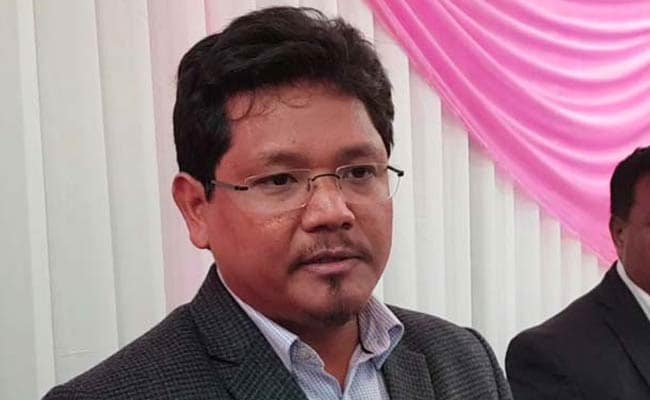 Shillong:
The newly elected MLAs of Meghalaya will take oath during a special one-day assembly session on Wednesday, assembly commissioner and secretary Andrew Simons said in Shillong today.
"A one-day special session of the Meghalaya legislative assembly will be held on March 7 at 10 am, where the newly elected MLAs will take oath before protem Speaker at the assembly chamber," Mr Simons said in a statement.
National People's Party president Conrad K Sangma, who was invited to form government by Governor Ganga Prasad earlier in the day, will recommend the name of the protem Speaker after assuming the charge of chief minister tomorrow, he said, adding that the governor will also issue a notification in this regard, he said.
Meghalaya threw up a fractured mandate on Saturday last with the ruling Congress emerging as the largest party, marginally ahead of its rival, the NPP, an ally of the BJP at the centre and in Manipur.
The Congress bagged 21 seats in the 60-member assembly, eight less than the last elections. The NPP came second with 19 seats in its kitty.
The BJP, which drew a blank in the last elections, got two seats. The United Democratic Party (UDP) won six seats while its alliance partner the HSPDP won two seats. The People's Democratic Front (PDF) bagged four seats, the Nationalist Congress Party (NCP) and the Khun Hynniewtrep National Awakening Movement (KHNAM) and three independents got one seat each.
Mr Sangma met the governor yesterday evening to stake claim to form a coalition government in Meghalaya.
He submitted a letter of support from 34 MLAs - 19 of the NPP, six of the United Democratic Party (UDP), four of the People's Democratic Front (PDF), two each of the Hill State People's Democratic Party (HSPDP) and the BJP, and an independent.