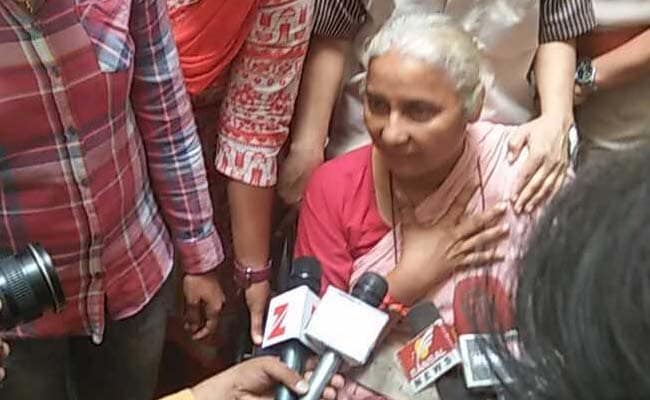 Bhopal:
Narmada Bachao Andolan (NBA) leader Medha Patkar was on Wednesday granted bail in an abduction case by the Indore High Court in Madhya Pradesh, though she will be released only on Thursday.
A press release issued by the Andolan said that Ms Patkar, who has been in Dhar jail since August 9, has been granted bail by the Indore High Court.
The administration has filed four cases against Ms Patkar, of which she has been granted bail in three cases registered in Kukshi and Dhar tehsils.
The fourth case, which was of abduction, was heard on Wednesday morning. Justice Ved Prakash Sharma quashed the case and granted her bail.
Ms Patkar is fighting for those living along the Narmada river and facing inundation due to increased height of the Sardar Sarovar Dam.
Dhar police on August 1 had booked NBA activists for abduction and illegal confinement of government officials, including a company commander of the National Disaster Response Force (NDRF) in Chikalda village.
They were also accused of dragging them to a protest site where Ms Patkar was holding an indefinite hunger strike alleging irregularities in rehabilitation of Sardar Sarovar Dam oustees.