New Delhi:
Highlights
Salman Khan said that Matin Rey Tangu is a 'superstar'
Salman's Bajrangi Bhaijaan co-star won critical acclaim for her role
Tubelight releases two days before Eid on June 23
Salman Khan's
Tubelight
releases this Friday and it seems that the formula is quite similar to his 2015 hit
Bajrangi Bhaijaan
. A naive Salman Khan + Kabir Khan (director) + an adorable kid (Matin Rey Tangu) + an emotional story, which involves crossing India's border (this time Salman is headed to China). We have no complaints because
Bajrangi Bhaijaan
was received well by critics (but Salman Khan doesn't care about reviews, as he keeps repeating), his fans and of course, the Bollywoodwallahs. In fact, the movie's emotional graph moved Aamir Khan to tears, who famously needed a hand-towel to wipe away his tears after a special screening.
Now, Kabir Khan has promised that
Salman's performance in Tubelight is '5 times' better
than what it was in
Bajrangi Bhaijaan
(don't know if we can handle so much awesomeness). Kabir Khan also said that Salman will be seen in a very different way in
Tubelight
. We know from the trailers that Laxman (Salman Khan) is deeply attached to his brother Bharat (Sohail Khan) who went missing during the Indo-China war of 1962. We have heard (and watched)
Tubelight
's song
Tinka Tinka Dil Mera
, in which Laxman is looking for his brother and yes, it's quite emotional (probably also because of Rahat Fateh Ali Khan's stirring notes).
It is also Salman Khan's bond with eight-year-old Matin Rey Tangu which will pull the audiences to the theatres on June 23. From the trailers of
Tubelight
, it appears that Matin's character, like Laxman, has lost a loved one to the war and has faith (
yakeen
) in Laxman's motives. He may not be the focal point of Salman's
Tubelight
(unlike Harshaali Malhotra in
Bajrangi Bhaijaan
) but Matin Rey Tangu has what it takes to stand next to Salman Khan and steal the show. Like Salman Khan said at a promotional event of
Tubelight
, "Matin is a superstar, a superstar of Itanagar."
Watch Matin Rey Tangu being adorable here:
As Matin gears up to take the stage, front and centre, in
Tubelight
, we re-introduce you to Salman's young co-stars from his previous films.
Harshaali Malhotra - Bajrangi Bhaijaan
Salman's
Bajrangi Bhaijaan
was centered around Harshaali, who played the role of Munni, a young Pakistani girl who got lost in India. Munni, who cannot speak, meets Pawan Kumar Chaturvedi, a Hanuman
bhakt
(therefore fondly called Bajrangi). Pawan vows to take Munni to her home in Pakistan and their journey to Munni's home is laced with "aww" moments. Harshaali, who was six when the movie was made, won critical acclaim for her performance in the film.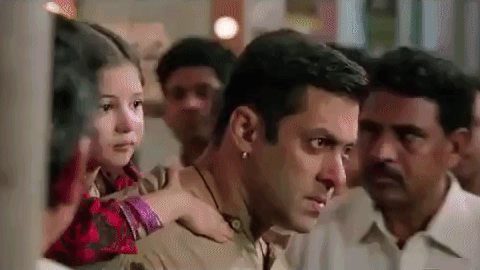 Ali Haji - Partner
Ali Haji, who has also worked in
Fanaa
and
Ta Ra Rum Pum
, played Salman Khan's 'partner in crime' in
Partner
. He played the role of Rohan, Naina's (Lara Dutta) son, whom Prem (Salman Khan) had to impress before proposing to Naina.
Rohan and Prem fought Chota Don (Rajkumar Yadav) together, co-planned a strategy to re-unite Bhaskar (Govinda) and Priya (Katrina Kaif) and eventually, Rohan helped Prem woo Naina.
Sana Saeed - Kuch Kuch Hota Hai
Sana Saeed played Rahul's (Shah Rukh Khan) daughter Anjali, who wanted her father and his long lost best friend also named Anjali (Kajol) to get married, because her deceased mother Tina (Rani Mukerji) asked her to reunite them. But big Anjali is engaged to Prem (Salman Khan). Oops!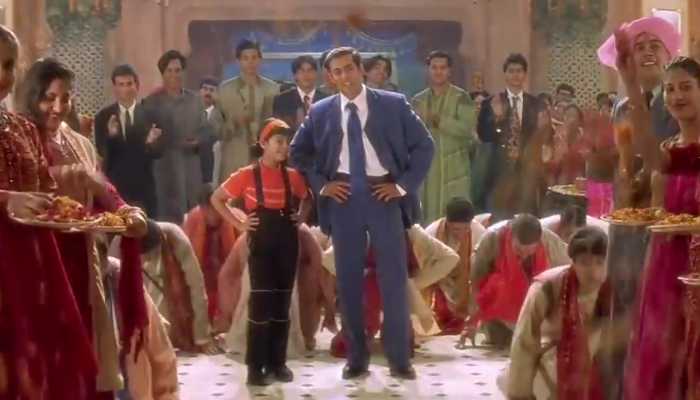 This doesn't deter little Anjali, who convinces Prem that big Anjali belongs with Rahul. If it were not for little Anjali, then Prem would have had the happily-ever-after and not Rahul.
Dhairya Sorecha - Baabul
Dhairya Sorecha played Salman Khan's son in
Baabul
. They shared many scenes but since the film was about Balraj Kapoor's (Amitabh Bachchan) insistence on getting his widowed daughter-in-law remarried, Dhairya didn't get much screen space as compared to Salman's other young co-stars.
Karishma and Shahrukh - Biwi No 1
Karishma and Shahrukh (no, not SRK) played Prem (Salman Khan) and Pooja's (Karisma Kapoor) children in
Biwi No 1
. They play an instrumental role in bringing their parents back together after Prem leaves Pooja for Rupali (Sushmita Sen). They follow their mother and grandmother's instructions to prove to their father that their mother is '
Biwi No 1
.'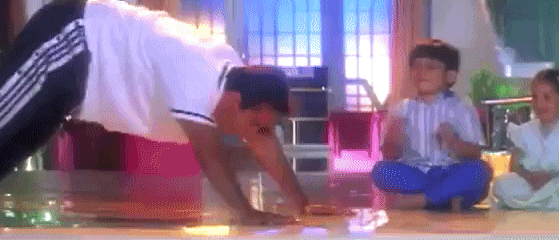 Tubelight
also stars Chinese actress Zhu Zhu and late actor Om Puri. The film will release two days ahead of Eid on June 23. Shah Rukh Khan has a cameo in the Kabir Khan-directed film.