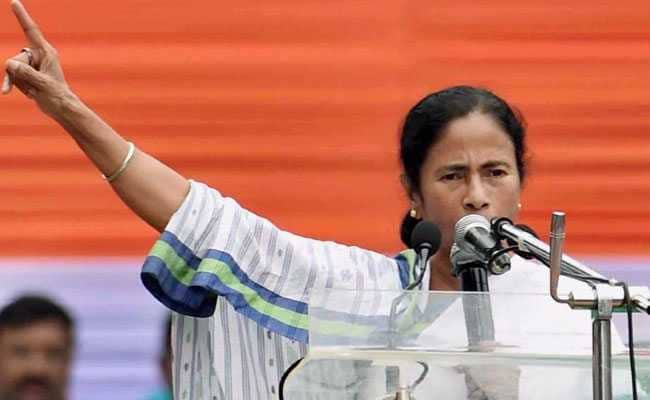 New Delhi:
Mamata Banerjee's Trinamool Congress is addressing the annual mega rally on the occasion of the Shahid Diwas today in Kolkata where party supporters from all corners of the state are participating. Martyr's Day or the Shahid Diwas rally is organised by the Trinamool Congress every year on July 21 in the memory of 13 Youth Congress activists killed in police firing in 1993. This year marks the 25th death anniversary of the activists.
West Bengal Chief Minister is also likely to spell out the strategy for 2019 Lok Sabha polls at the rally today, party sources were quoted as saying by news agency PTI. According to political observers, the rally holds immense importance given the party's ambition to play a major role after the next Lok Sabha polls.
Here are the live updates of the Trinamool Congress' Martyrs' Day rally:
West Bengal Chief Minister Mamata Banerjee said her party, the Trinamool Congress, will win 42 Lok Sabha seats in the state in 2019.

"We will win all the 42 Lok Sabha seats in the state. It is our pledge. We will oust the BJP to save the country. We will organise a big rally here in January and invite all the (opposition) leaders," PTI quoted her.