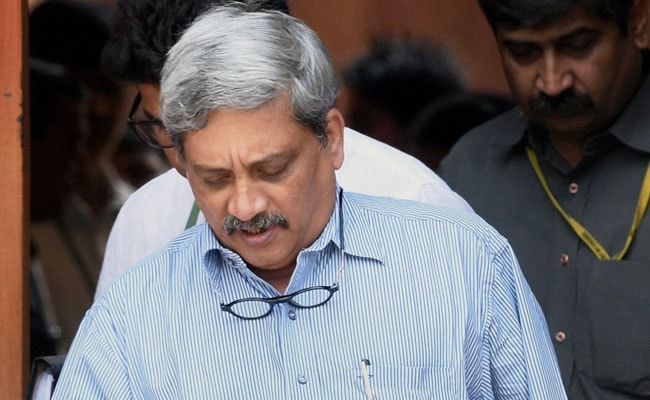 Defence Minister Manohar Parrikar on Friday congratulated Hindustan Aeronautics Limited (HAL) and Aeronautical Development Agency (ADA) for the successful induction of indigenously built Tejas fighter jet into the Indian Air Force.
"Congratulations to HAL and ADA for successful induction of the indigenously developed Tejas fighter jet," Parrikar tweeted.
The Defence Minister termed the success as a matter of "national pride" and hoped that Tejas will take India's air strength to new heights.
"Moment of National pride. Indigenously developed Tejas fighter jet inducted into Air Force. Tejas will take our air strength to new heights," Parrikar said in another tweet.
The Indian Air Force (IAF) on Friday inducted two Tejas Light Combat Aircraft (LCA) into its 'Flying Daggers 45' Squadron here.
Parrikar also congratulated Defence Research and Development Organisation (DRDO), Israel Aerospace Industries (IAI), Air Force and industries for successful test firing of an Indo-Israeli medium range surface-to-air missile (MRSAM) on Thursday.
"I congratulate DRDO India, IAI, Air Force and Industries for the hat-trick success of MRSAM weapon system hitting the targets," he tweeted.
"I am happy for the successful hit of a manoeuvring target by MRSAM missile at 10.20 a.m. at ITR Chandipur," he said in another tweet.
India On Thursday test-fired twice a medium-range surface-to-air ballistic missile, off the coast of Odisha.
The missile, which has been jointly developed by DRDO and Israel's administration for the Development of Weapons and Technological Infrastructure, has a strike range of 70 km and is designed to defend against any airborne threat, apart from aircraft and helicopters.