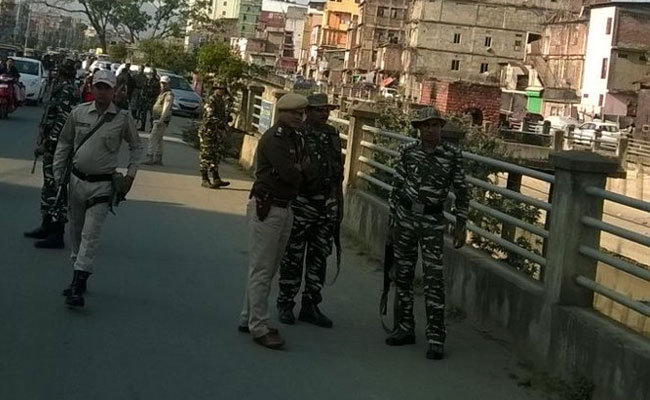 Imphal:
Twin low-intensity Improvised Explosive Device (IED) blasts at two different places near the India-Myanmar border in Manipur's Kamjong district on Tuesday left a polling official and an Assam Rifles (AR) trooper wounded.
The first IED exploded at 4 pm about 3km from Aishi village in the district, targeting an AR company. The victim, a part of the road-opening party, was admitted to the Army hospital at Leimakhong in Imphal.
Late in the evening, another bomb went off near Ashang Khullen village under Kamjong Police Station not far from the first blast spot, injuring the polling official.
Manipur police suspect Naga insurgent groups behind the blasts. Both Kamjong, curved out of Ukhrul district, and Ukhrul are Naga strongholds.
Over 22 seats spread across several districts, including Kamjong and Ukhrul, will vote in the second and final phase of the assembly elections in the state tomorrow. Two sixty-five companies of central forces will be deployed at the polling stations tomorrow along with 10,000 state police personnel.
None of the insurgent groups have claimed responsibility for the blasts.
Sources said the insurgents triggered the blasts to kill security personnel and snatch their weapons.
Police said the security personnel retaliated after the blasts but failed to arrest the rebels, who ran and escaped in the mountains.
Security has been beefed up in areas where polling will be held tomorrow under the direction of the Election Commission.
While central paramilitary forces are given the responsibility of manning the poll booths, additional state and central forces have been sent to the district to track down the insurgents.
(With inputs from IANS)