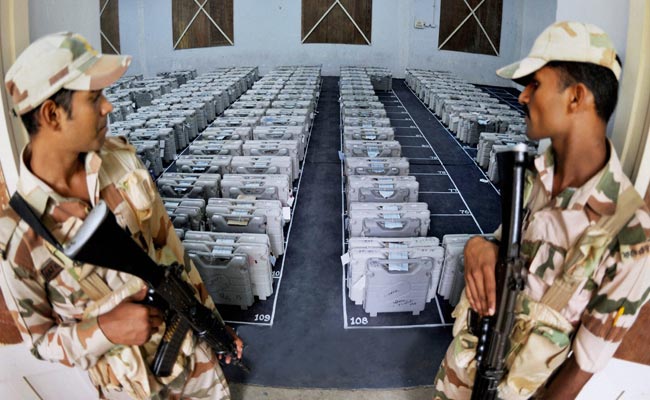 Imphal:
Several candidates in the upcoming Manipur elections have been targeted with bombs and guns by unidentified persons, police sources said on Thursday. A powerful bomb was detonated at tribal politician K Leisho's house at Langol near Imphal at 5:10 pm. on Thursday, police said. Though his family members and supporters had a narrow escape, eight persons including a woman were injured by bomb shrapnel.
In another incident, some unidentified persons opened fire at the house of Yumkham Erabot, a former Congress minister and now a BJP candidate at 3:20 am. However, there were no casualties.
A China-made hand grenade was also lobbed at Congress candidate RK Imo's house in the Sagolband constituency. There were no casualties.
There were reports of attacks on the houses of some other candidates too. Cars and other property were also damaged in stone pelting. Police said the hand of political rivals was suspected in the attacks.
In view of the violent atmosphere, the election commission is using 280 personnel of the central paramilitary forces on election duty.
To check possible influx of foreigners from Myanmar, the district magistrate of border district Chandel has imposed night curfew along the international border.
Police said that the night curfew shall remain in force till March 11, the day of counting of votes.
Manipur votes in two phases, on March 4 and 8.