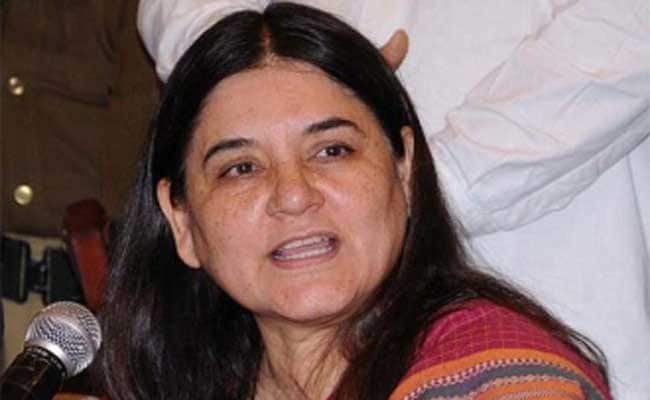 New Delhi:
Union minister and animal rights activist Maneka Gandhi has written to the Sri Lankan President, requesting him to free an elephant from Dehiwala Zoo and elephant orphanage. Ms Gandhi said many in Sri Lanka have reached out to her about the "plight of Bandula" who is in chains for last 67 years.
"Sri Lanka is such a gentle and beautiful island. It seems out of character to treat the elephant this way," the minister said in her letter.
There have been reports in the Sri Lankan media about bleeding wounds on Bandula's fore limbs, due to heavy chains for years.
Send the elephant to the Ridiyagama National Park to "live free", said Ms Gandhi.The minister cited examples in India about how elephants are banned in zoos and the gentle giants look "stressed" when chained as they have "same sensitivities as humans."
The Sri Lankan elephants are an endangered species, mostly pushed to smaller areas as large tracts of forests have been cleared for developmental projects.
The elephant population in Sri Lanka has fallen by 65 per cent since the turn of century as per a World Wildlife Fund or WWF report.