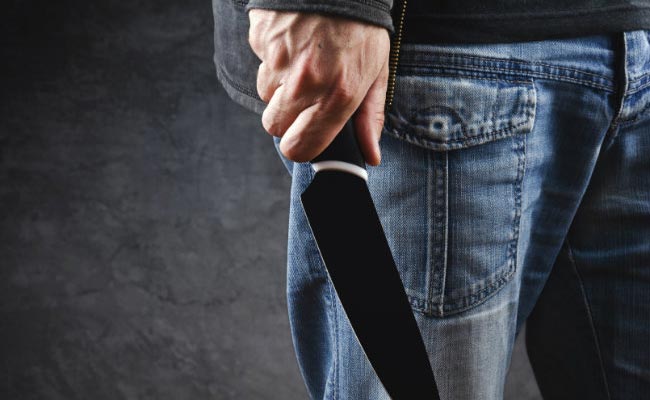 Jajpur (Odisha):
A minor girl was attacked by a man with a knife for rejecting his advances in Jajpur district today, police said. The 16-year-old girl studies first year plus two Science in a local college.
Gourav Ray alias Tapi of Guhali village attacked the girl with a knife after she rejected his advances. She suffered injuries on her neck, hand and back and was first admitted to Binjharpur government hospital and later shifted to SCB Medical College and Hospital in Cuttack after her condition deteriorated, police said.
"The accused intercepted the girl while she was on her way to private tuition classes on a bicycle today morning. The youth proposed his love to the girl. But the girl, however, snubbed his advances. This enraged the boy and in a fit of rage he attacked the girl with a knife injuring her seriously," said Asit Kumar Mohanty, inspector-in-charge of Binjharpur police station.
Hearing the girl's scream, local people rushed to the spot, overpowered the accused and handed him to police with the weapon used in the crime.
Local people also took the injured girl to the hospital and informed her family about the incident.
Police said, the accused, a college dropout was pursuing the girl for the last couple of days and it seemed to be one-sided love interest.
Police said, the girl's neck was badly wounded in the attack, adding that her condition was stable.
Based on the complaint filed by mother of the girl, the police has registered a case and arrested the accused under various provisions in the IPC and 12 of POCSO Act.
(This story has not been edited by NDTV staff and is auto-generated from a syndicated feed.)