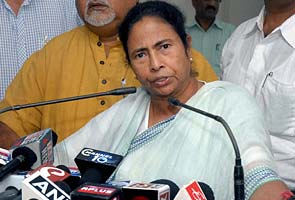 New Delhi:
The twin blasts in Hyderabad last evening in which 16 people died have revived a political controversy about the need for the National Counter Terrorism Centre (NCTC), the coordination agency which was shelved because state governments said its powers violated their autonomy.
The NCTC had been championed By P Chidambaram during his term as Home Minister.
Sushil Kumar Shinde, who replaced him, said today that the government is talking to different state leaders to build consensus for the anti-terror hub, and that West Bengal Chief Minister Mamata Banerjee, who was against the NCTC, has now changed her mind.
"She (Banerjee) is willing. But other chief ministers are opposing it. We have to hold talks with them also," Mr Shinde said after a meeting with Ms Banerjee today.
The main opposition party, the BJP, and many of its allies have said that the NCTC, as envisaged by the centre, stomps all over a state government's independence in handling law and order, partly because it would have the power to search any city and arrest suspects with or without informing the local police force and government.
As it hunts for compromise, the Ministry of Home Affairs has shared a new proposal for the NCTC with the Cabinet Committee on Security (CCS). In this version, the NCTC is made accountable to parliament, instead of reporting to the Intelligence Bureau, whose operations and plans are secret. The pew proposal says that the agency will be allowed to run search and arrest operations only in extreme cases.
In an article today, BJP leader Arun Jaitley wrote, "Public order and police fall within the domain of the States. The fight against terrorism can and must co-exist with federalism... there could be no possible objection to a National Counter Terrorism Centre but its powers and jurisdictions must be within the constitutional framework."
(Read Arun Jaitley's article)
He also points out that a federal agency to combat terrorism already exists - the National Investigative Agency (NIA), created after the Mumbai attacks of 26/11, already has the authority to probe terror attacks in any part of the country as well as seize and arrest any persons or material that endanger security.
The NCTC, Mr Jaitley argues, "must restrict itself to intelligence collection, processing and transmission."