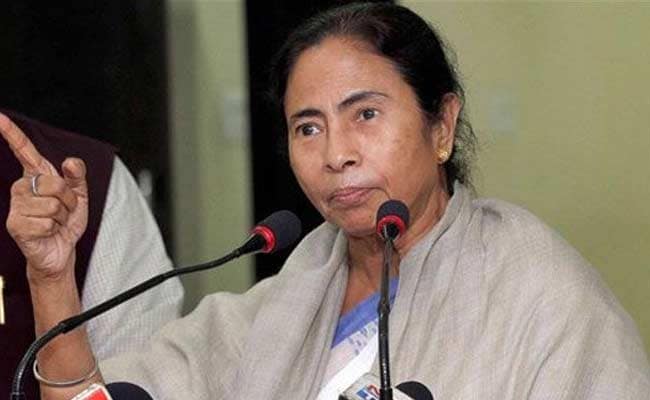 Burdwan:
Apparently ridiculing the talk of a tie-up between Congress and CPI-M for the forthcoming assembly elections in West Bengal, Chief Minister Mamata Banerjee today said masses want a "grand alliance of people".
"The masses want a grand alliance of the people. It has immense power. I respect that political party which thinks about people and goes along with the masses... I respect that party which does not talk about destruction. To carry everyone along is tolerance," she said during a meeting.
Slamming CPI(M), Ms Banerjee said, "Whenever there is an election, there is a party which comes out with poster saying this has to be done, that has to be done. But why didn't you do it during your 34 years of rule?"
Expressing confidence about returning to power, the Trinamool Congress (TMC) chief said that in four years, they have done what the CPI(M) could not do in so many years. "Whatever is left, we will do it in our next term," she said.
In an obvious reference to former chief minister Buddhadeb Bhattacharjee's recent criticism that no industry was set up in the state during TMC's rule, she retorted, "We love both agriculture and industry. They are siblings."
By calling frequent bandhs, Ms Banerjee said, the Left had virtually ruined the state during its rule.
"We believe in political ideology that's not destructive but believes in creation. We abhor parties that leave behind skeletons and bodies," she said.
Also, in an apparent dig at BJP, the Chief Minister said, "Do not pay heed to those who play divisive politics. The heart cannot be divided. We are all one."