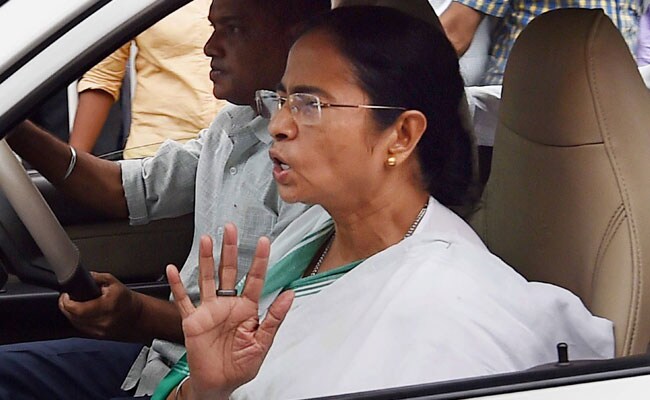 New Delhi:
West Bengal Chief Minister Mamata Banerjee today met Congress chief Sonia Gandhi to bat for a joint candidate for the upcoming presidential election. The Trinamool Congress chief said names were not discussed, but they had agreed on the need for consensus.
"We want the entire opposition to get together and come out with a consensus candidate who will be good for the country," she told reporters after the 40-minute meeting with the Congress chief. Congress Vice President Rahul Gandhi was also present at the meeting.
"There are so many political equations. We will talk together, we will discuss together. We will prefer a consensus candidate who will work for the country and will be a better candidate for the country," she said.
If the Opposition wanted, it could set aside differences for this purpose. "There is still time and we will meet again. But the government should also take the initiative for a consensus candidate," she said.
Refusing to disclose the discussions, she stressed that an ideological fight should be fought politically.
Mrs Gandhi is scouting for a Presidential candidate all the opposition parties are ready to back. She and her son and party vice-president Rahul Gandhi have spoken to most opposition leaders.
With President Pranab Mukherjee's term set to end in July, Mrs Gandhi has already met Janata Dal-United leader Nitish Kumar and Sharad Pawar, the chief of the Nationalist Congress Party. Rahul Gandhi has conferred with the Left's Sitaram Yechury and Samajwadi leader Akhilesh Yadav.
Last week, from her hospital bed in Delhi, the 70-year-old Congress chief had dialed Ms Banerjee.