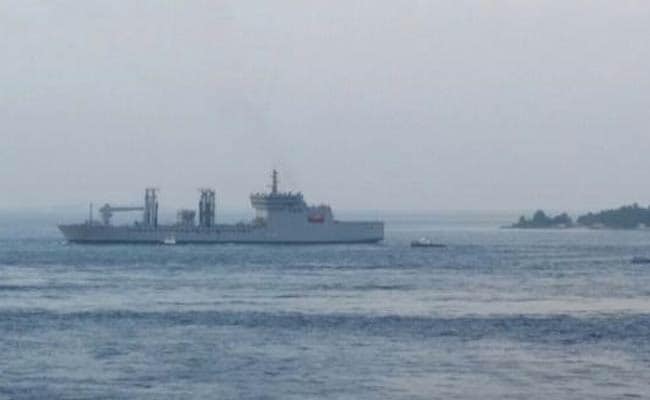 Male:
A Navy vessel and an Air Force aircraft carrying nearly 1,000 tonnes of fresh water reached Male today as India mounted a major effort to help the Maldivian capital that is reeling from an acute shortage of drinking water after its lone desalination plant caught fire.
INS Deepak, a large fleet tanker with 1000 tonnes of water, which sailed from Mumbai, reached Male this evening.
Responding to Maldives' urgent request for assistance on December 4, INS Sukanya, on patrol off Kochi, was diverted immediately and had reached Male the next day.
The ship carried 35 tonnes of fresh water and has the capability to produce 20 tonnes of water every day.
The ship has already transferred approximately 65 tonnes of fresh water till Sunday evening.
Additionally, Indian Navy warships have the capability to produce drinking water using their onboard desalination plants (INS Deepak is capable of producing 100 tonnes of water every day).
The Indian Navy ships will continue to produce and supply potable water to Male even whilst at anchor. The responsiveness, unique capabilities, flexibility and versatility of warships in meeting various contingencies has yet again been demonstrated, a statement by the Navy said.
The Indian Air Force had also stepped in and has pressed fixed wing aircraft into service to meet the immediate requirement of the people in Male.
Five aircraft including two C-17 Globemaster-III and three IL-76 with 153 tones on December 5 and three aircraft including two C-17 and one IL-76 with 130 tones yesterday were pressed into service.
One C-17 aircraft with 40 tones and another aircraft with about 40 tones have also reached Male today.