Highlights
Kannubhai Ramdas Gandhi, 87, currently lives in a seniors' home in Delhi
He returned from US with wife Dr Shiva Laxmi, 85, in 2014
Kannubhai says he came to be with his relatives but got no help
New Delhi:
He grew up playing in the lap of Mahatma Gandhi but 87-year-old Kannubhai Ramdas Gandhi is spending the last leg of his life with his 85-year-old wife Dr Shiva Laxmi in a seniors' home in Delhi.
The couple does not have children and have lived almost all their lives in the US. After studying in America's Massachusetts Institute of Technology, Kannubhai worked in the defence department and NASA while his wife was a professor and then a research scholar in Boston.
In 2014, he said, they came to India to be reunited with their own people but instead they ended up feeling disheartened and clearly uncomfortable in a home for the old and the homeless.
After going from one ashram to the next, the couple finally came to Delhi on the May 8 from Sabarmati in Gujarat and found a place to live in the Guru Vishram Vridh Ashram of Delhi.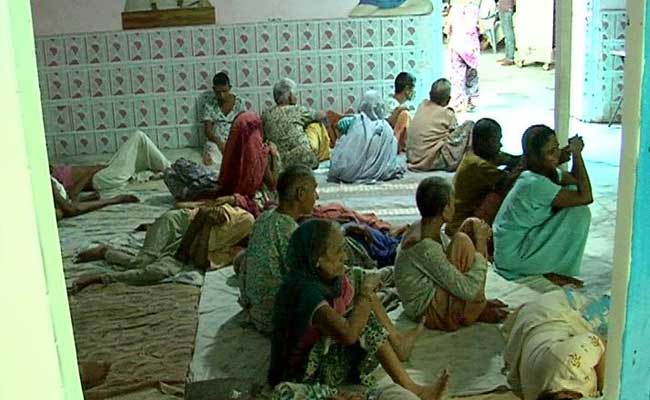 "According to me, he was forced out of Sabarmati Ashram," the owner of the home, Dr GP Bhagat told NDTV.
The couple share a single air-conditioned room, which is otherwise available for extremely sick patients. The home has four toilets in total and houses 130 inmates along with 40 helping hands.
"Our relatives here are not helping us during our times of pain. Bapu's children are his opposites," Kannubhai told NDTV.
Dr Shiva Laxmi said, "We want to be in an environment where we can talk to other intellectual people, discuss ideas but it's too late to go back to USA."