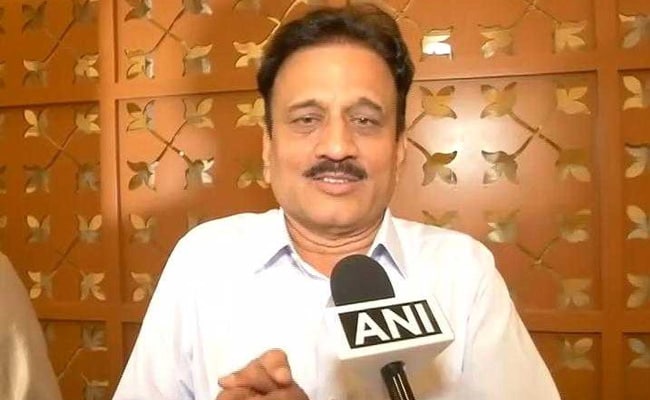 Mumbai:
Maharashtra minister Girish Mahajan has apologised after suggesting at a public meeting that using women's names "like Bobby and Julie" for liquor can boost sales. In a statement today, he said he didn't intend to hurt anyone with what has widely been called a brazenly sexist comment.
"I regret my remarks. I express my apologies. It wasn't my intention to hurt women's sentiments. I don't want to make any excuses," Mr Mahajan, the minister in charge of water resources said, adding that he had also spoken with Chief Minister Devendra Fadnavis.
Mr Mahajan was lacerated by the opposition Congress and even ally Shiv Sena after he made the comments at an event organised by a sugar mill that sells a liquor brand named "Maharaja".
"As I was discussing the mill's issues with the management, I came to know that liquor sales are not picking up. I visited some of the major producers of liquor brands having names such as 'Bhingri', 'Bobby' and 'Julie'... this mill's brand name is 'Maharaja', how will it work?" the minister had said on Saturday, to laughter from his audience in Nandurbar.
"I suggest you change the name to 'Maharani' and see how sales shoot up. This is happening everywhere. Even (chewing) tobacco brand names are like that, for example 'Kamal', 'Vimal', 'Suman' and so on... I am not insisting on changing the name, but it is my suggestion. You may try it."
The minister's remarks were criticised as outright sexist. Political opponents also questioned whether his party, the BJP, promotes alcohol.
"Does BJP support tainted minister Girish Mahajan's sexist remark to name liquor brands after women to up sales?also is BJP =pro alcohol?," tweeted Congress leader Shehzad Jai Hind.
The Shiv Sena called the minister's comment "very unfortunate". It said in an editorial in its party mouthpiece Saamana: "It is ironic that the Maharashtra government organises events to sensitise people about the ill-effects of liquor consumption, changes laws and a minister of the same government gives advice for increasing its sales."
The Sena referred to Prime Minister Narendra Modi applauding Bihar Chief Minister Nitish Kumar for his decision to ban drinking in Bihar.
The party also threw in a joke at Mr Mahajan's expense. "We are grateful to the Maharashtra government for not having a ministry for cemetery. If Mahajan headed such a ministry, he might have issued an advisory to increase deaths to boost the sale of items required for last rites," it said.
Nationalist Congress Party spokesperson Nawab Malik said Mr Mahajan "I think... is a habitual drinker and we appeal to all the women in Maharashtra to come out and fight against such a mindset."