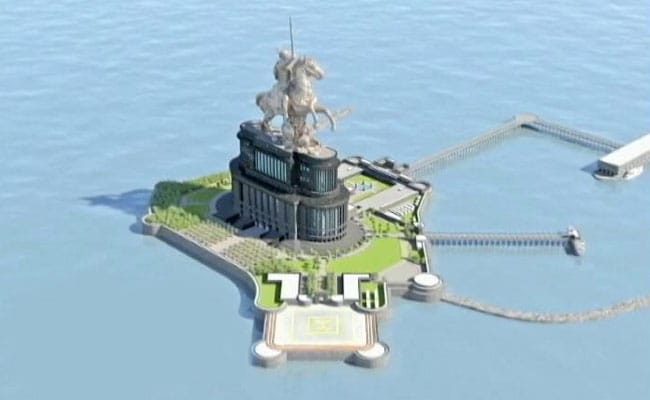 Highlights
The height of Mumbai's Shivaji's statue will be raised from 192m to 210m
It has been done to surpass the 208m-Buddha statue in China
The project -- statue and a history museum -- will be completed by 2021
Mumbai:
The upcoming statue of Maratha warrior Chhatrapati Shivaji Maharaj in Mumbai, touted to be the world's tallest, which will cost the exchequer thousands of crores, will grow taller. The Maharashtra government has decided to raise the height of the ambitious Shivaji memorial off Mumbai coast from 192m to 210m, reportedly to surpass a Buddha statue in China. The new Shivaji statue will be more than twice the height of America's Statue of Liberty.
Vinayak Mete, Shiv Sangram party leader and chairman of the Shivaji memorial committee formed by the government, said a revised proposal will be sent to the Centre for environmental clearances. "We want the tallest structure for Chhatrapati Shivaji Maharaj," Mr Mete said.
The decision to increase the height was taken so that the structure could be taller than the Buddha statue in China. Built on a hill, the 153m-statue was completed in 2008, but later the hill was reshaped to form three pedestals, taking the total height to 208m.
The budget for the memorial has also jumped to Rs 4,000 crore from the previous Rs 3,600 crore, the source said.
Prime Minister Narendra Modi had laid the foundation stone for the memorial in December last year.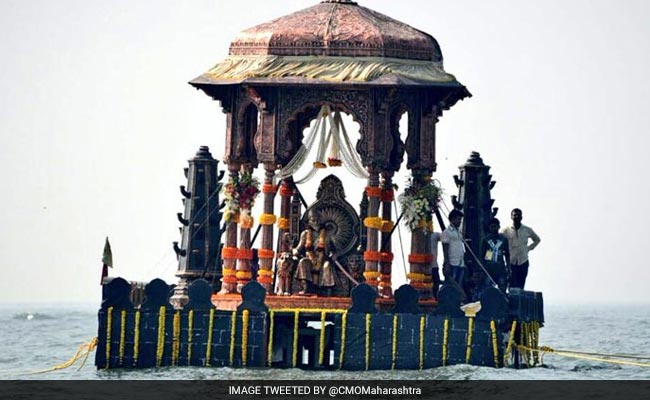 When the project was announced, it got mixed reaction from the city. While the Koli fishing community, Mumbai's original inhabitants, fears losing their livelihoods, environmentalists say that the project, which is due to be completed by 2021, will cause immense harm to a vibrant marine ecosystem and ecology of the Arabian Sea.
Maharashtra Navnirman Sena President Raj Thackeray had also suggested that the money could be better utilised for the development and maintenance of the scores of forts and palaces in Maharashtra, many built during the reign of Chhatrapati Shivaji Maharaj.
Thousands of people had signed a Change.org petition asking that the government to spend the money on infrastructure and development instead. "Apart from a waste of money, this statue is going to be terrible for the environment, for the traffic situation in South Bombay and a security nightmare," the petition said.
But the government decided to go ahead with the project after getting the required clearances. "The beautiful memorial besides, a life-size statue will house a history museum to showcase the fighting qualities of Shivaji Maharaj. It will be a tourist spot and revenue will be earned," Maharashtra Chief Minister Devendra Fadnavis had said.
(With inputs from agencies)