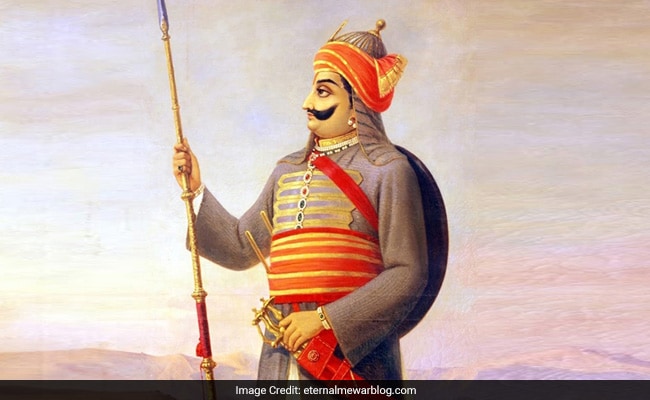 Jaipur:
Education Minister of Rajasthan Vasudev Devnani on Friday claimed it was the Rajput ruler Maharana Pratap who had won the famous battle of Haldighati, contrary to conventional wisdom that suggests his adversary Mughal emperor Akbar as the winner.
Mr Devnani, who was in Jaipur at the unveiling of a special edition of 'Pathay Kan' magazine, questioned as to why would Akbar engage in multiple wars with Pratap had he won his first contest against him.
Pratap Singh popularly known as Maharana Pratap, was a ruler of Mewar, a region in north-western India in the present day Rajasthan.
"Maharana Pratap was undoubtedly the winner of the battle of Haldighati. Had Akbar won the first battle, why would he need to attack Mewar multiple times after that," asked Mr Devnani.
"Some books on history say that Akbar was great but various research show that it was Maharana Pratap who was great. But it is obvious only one of them could be great," he said.
The minister also said "there should be no distortion of historic facts with regards to great warrior like Pratap".
The debate regarding the outcome of the famous war started after BJP legislator Mohanlal Gupta suggested including a textbook in the history syllabus so that an "alternate opinion" on the Haldighati battle could also be highlighted.
The suggested textbook claims that the battle was won by Maharana Pratap. Mr Devnani had extended his support to Mr Gupta's suggestion following the controversy.
It is a popular view of historians that the forces of Mughal emperor Akbar had defeated Maharana Pratap in the battle of Haldighati in 1576.