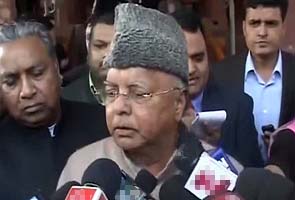 New Delhi:
After a fierce protest by Lalu Prasad, the government has decided to bring back the minority quota for the nine-member Lokpal or ombudsman in the Lokpal Bill, scheduled to be tabled in Parliament today.
In the Bill, the government had dropped the term 'minorities' while recommending that half the members of the Lokpal - and the search committee that appoints them - represent Scheduled Castes and Tribes (SC/STs), Other Backward Classes (OBCs) and women. The reason for the change is that the Constitution does not sanction reservation for religions. To bring back the minority quota, the government will need to get an amendment approved with a two-thirds majority.
The government's move is a shrewd one. It knows the BJP will not support this. So the amendment may not be passed. But it can say it tried to Lalu and others emphatic on reservation like Samajwadi Party chief Mulayam Singh Yadav. And now, those leaders will have to find new reasons to justify their lack of support to the anti-corruption bill.
In the Lok Sabha today, Lalu had accused the Congress of a secret conspiracy with the BJP and the RSS to oppose reservation for minorities. "We don't accept this Bill, fix it and bring it back," he demanded. Lalu also objected to the fact that while several MPs had yet to receive a copy of the bill, the media seemed to have full access to it. The clamour forced the House to adjourn till 2 pm. The break was used for a high-level consultation between the PM, Sonia Gandhi and other senior ministers like Pranab Mukherjee. The meeting ended with the government deciding to reintroduce the reservation for minorities. It will argue that "minority" refers to a class and not a religion, and is therefore not unconstitutional.