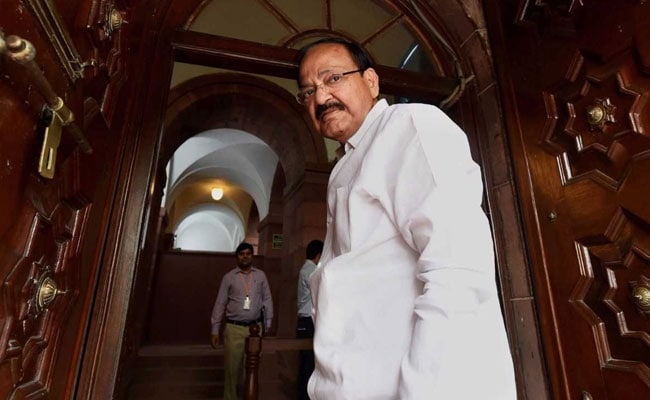 M Venkaiah Naidu, the candidate of the ruling BJP-led National Democratic Alliance, will be India's 13th Vice President. Mr Naidu received 516 votes defeating the opposition's candidate, Gopalkrishna Gandhi, who got 244 votes. A total of 771 out of 785 parliamentarians voted in the election. Prime Minister Narendra Modi was one of the first to congratulate Mr Naidu on his victory. 90 per cent votes were polled within the first two hours, till 12 pm.
Here are the highlights of the Vice President Election 2017:
Over 90 Per Cent Voting Till 1300 Hours

More than 90 per cent votes in the vice presidential election had been cast by 1 pm, the assistant returning officer said today, news agency PTI reported. According to Mukul Pandey, the assistant returning officer of the vice presidential polls, 713 of 785 electors had voted by 1 pm, recording 90.83 per cent voting. "Earlier in the morning, the first hour recorded a sizeable turnout of MPs waiting to cast their vote," Mr Pandey said.