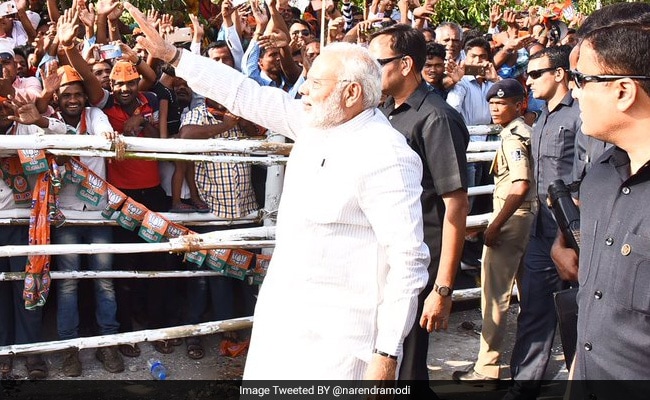 The BJP's two-day national executive meeting was held at Bhubaneswar in Odisha today. About 350 people, which includes Prime Minister Narendra Modi, party chief Amit Shah, union ministers, Chief Ministers of 13 BJP-ruled states including UP CM Yogi Adityanath, attended the meet. The leaders will discussed the BJP's strategy to increase the party's political footprint ahead of the 2019 general elections, while eyeing the 2019 Odisha state elections.
BJP chief, Amit Shah, will undertake an extensive nationwide tour of 95 days till September, 2017, said IT Minister Ravi Shankar Prasad, post the national meet. Quoting the party chief, the minister further said that BJP will become a pan-India party, winning Karnataka and Himachal Pradesh next.
Veteran leader LK Advani was also a part of the executive at the Odisha capital's Janata Maidan. External Affairs Minister Sushma Swaraj, however, skipped the event due to health reasons.
Here are latest updates on BJP's National Executive meet in Odisha:
"When we won in 2014, they said BJP has reached its peak. The same was said in 2017. But the BJP chief said that the party is yet to hit its peak. We have 13 Chief Ministers in the country. We want every state to have a BJP/NDA chief minister. We want PM Modi to win a second term in 2019. BJP chief said that we make will BJP a pan India party- from panchayat to parliament. BJP will win Karnataka and Himachal Pradesh next," said the minister.