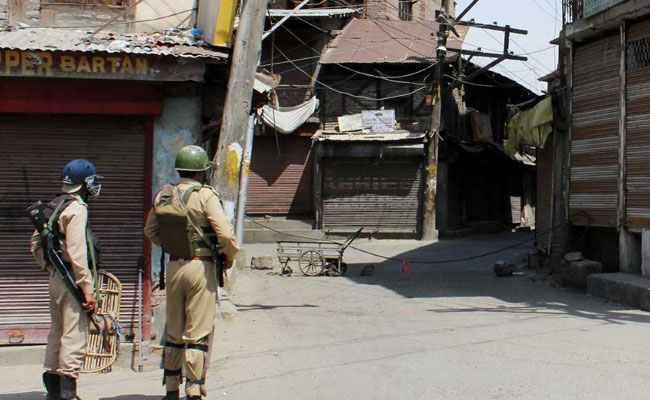 Srinagar:
A Lashkar terrorist, who was arrested along with others for their alleged involvement in the Baramulla terror attack, has urged terrorists to "shun the path of violence" in a video that has gone viral.
"My name is Aijaz Ahmad Gojri. I request my other friends, Suhaib Akhoon, Mohsin Mushtaq Bhat and Nasir Amin Drazi, who are on the wrong path and have left their families, their good life and living in forests, to return home. I request Nasir to come back as his mother is very ill," the terrorist said in the 2-minute video, which was shot while he was in Army custody.
"Pakistan is misleading the youth," he said.
A Lashker-e-Taiba terror module was busted in north Kashmir on Wednesday with the arrest of 10 people, including four militants who were allegedly responsible for gunning down three boys at Baramulla on April 30.
"We have ample evidence to suggest the hand of outlawed Lashkar-e-Taiba group in instigating violence and killing innocent people in north Kashmir," Inspector General of Police (Kashmir range) Swayam Prakash Pani told reporters on Wednesday.
A police spokesman said two of the four terrorists held were involved in the killing of Haseeb Nabi Khan, Irfan Ahmad Sheikh and Mohammad Asgar Sheikh all residents of Baramulla, on April 30.
The police said multiple parties of police, Army and the Central Reserve Police Force (CRPF) were tasked to track the culprits.
In the video, Gojri can be heard saying that the army gave him a "new life" by arresting him rather than killing him.
"We fired at Army personnel, but they did not fire on us. I ran from the spot and hid in the forest, but the Army found me and instead of killing me they arrested me and gave me a new life," he said.
The terrorist also blamed the neighbouring nation for misleading the youths of Kashmir.
"We were misled by our leaders in Pakistan about the Indian Army, which is not true. You should come and meet the Army officers. This is a conspiracy wherein they (Pakistanis) are playing with our lives," he said.