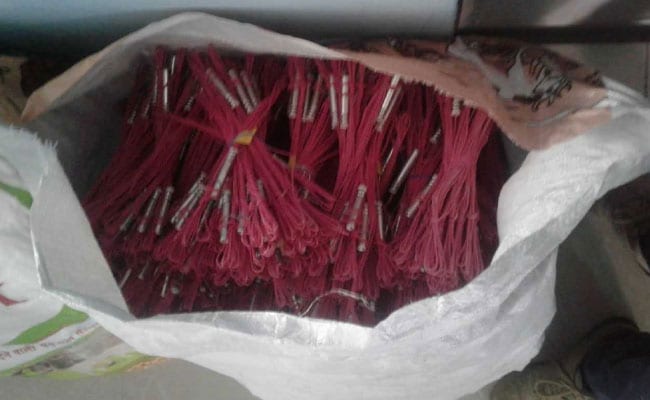 Pakur (Jharkhand):
A huge quantity of explosives has been seized during a police raid at a village in Pakur district, a police officer said.
Led by superintendent of police, Shailendra Prasad Burnwal, the police team conducted a surprise raid in the house of one Bhagat Murmu at Saharpur village yesterday on the basis of a tip-off, he said.
Altogether 10,000 pieces of detonators, 5,000 power gel and 65 sacks of ammonium nitrate were seized from the house during the raid. Murmu, however, managed to escape.
Further investigations were underway, he said.

(Except for the headline, this story has not been edited by NDTV staff and is published from a syndicated feed.)