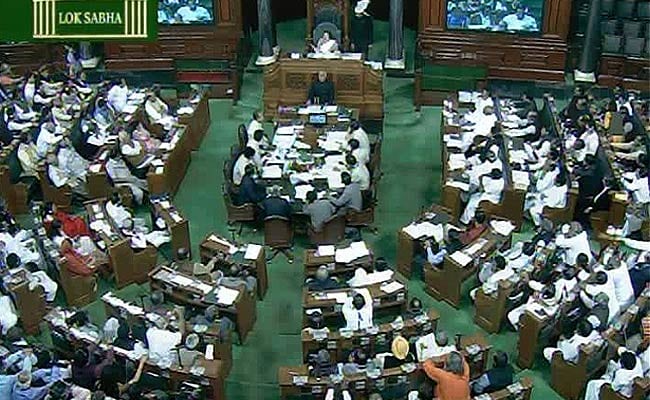 On Tuesday, when the Lok Sabha passed the controversial land bill, the Congress and some other opposition parties were not present in the House. They had walked out, signalling to the government that they are united in their resolve to not let its key reforms pass the Rajya Sabha test.

The Congress is clear that it will support no change that the government has made in the law through temporary decrees or ordinances that now need to be ratified immediately by Parliament through bills. It wants these to be sent to parliamentary panels for review.

Already, the opposition has forced the Mines Bill, passed by the Lok Sabha last week, to be sent to a select committee of the Rajya Sabha, the composition and time frame for which will be decided today. Select committees are set up just to review a certain bill.

This threatens to derail the government's reforms agenda; Industry is getting increasingly impatient to see the Modi government walk its talk on economic reforms.

The government needs to have six ordinances, including the Land and Mines ordinances, ratified through bills by both Houses in this Parliament session or they will lapse.


Each will clear the Lok Sabha, where the BJP-led National Democratic Front government has a big majority. But in the Rajya Sabha or upper house, it is the Opposition that dominates, with the Narendra Modi government in a hopeless minority.
It does not help its cause that a key ally, the Shiv Sena, abstained from voting yesterday on the land bill creating fresh worry for the government, which reached out to its allies till the last minute before the Lok Sabha vote to ensure a united front.
The government has also attempted to reach out to regional parties like the Biju Janata Dal and the AIADMK. It made nine amendments to its land bill in an attempt to placate critics who have called the land ordinance "anti-farmer."
The bills that the government wants to push through Parliament immediately are the Land Acquisition Bill, Mines and Minerals (Development and Regulation) Amendment Bill, Insurance Laws Amendment Bill, The Coal Mines (Special Provisions) Bill 2015, Motor Vehicles (Amendment) Bill and Citizenship (Amendment) Bill.