Kolkata:
At 1:45 pm on Monday, Kolkata erupted at five different places. Even outside Mamata Banerjee's office Nabanna, police and Left protesters clashed. The air was thick with teargas as police charged with batons. Protesters threw stones and fashioned battering rams out of logs to try and bring down police barricades.
With major roads in central Kolkata turning into battlefields, traffic was disrupted in a wide radius and commuters stranded for almost two hours at some places. Clashes erupted at Dufferin Road, Hastings, Police Training School in Kolkata and at Satragachi and near Nabanna in Howrah.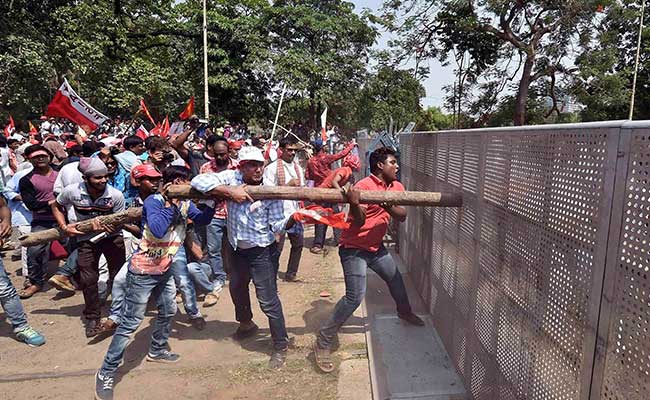 There were many injuries among protesters and police and, in a first of sorts, journalists too. They were beaten up unprovoked and for reasons unknown. The police denied it but a toxic spray was allegedly used on protesters near the Gandhi statue on Mayo Road, where senior Left leaders were camping.
"The police attack proves there is no democracy left in Bengal," said Biman Bose, CPM Polit Bureau member and Left Front chairman. Congress leader Adhir Ranjan Chowdhury said, "This is worse than Emergency. There is not freedom to protest. People were beaten up 7-8 km from Nabanna. Why?"
Why did the Left hold the protest? Ostensibly, for farmers' rights, with 18 demands including rooting out corruption from Mahatma Gandhi National Rural Employment Guarantee Act or MNREGA scheme. They sought employment guarantee for for 200 days a year at Rs 300 a day, a procurement price hike for rice, potato and mustard and pension for farmers over 60.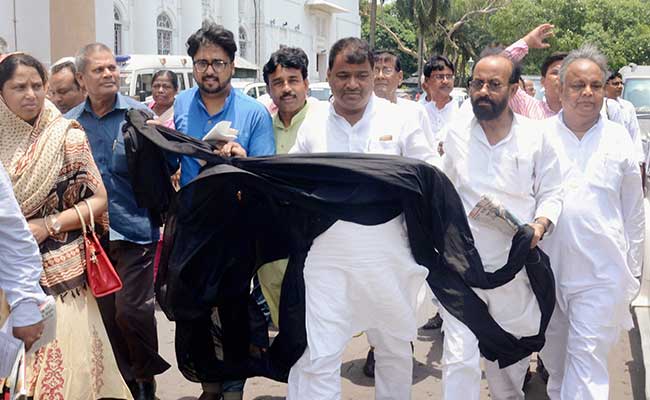 Mamata Banerjee was in Birbhum today, seemingly indifferent. Senior minister Partha Chatterjee said, "There's nothing left of the Left. They are just trying to stay somehow in the public eye."
Even as the protests wound down by about 3:30 PM, at Dufferin Road police suddenly lathi-charged journalists. Several reporters, camera-persons and photographers were injured and had to be rushed to the hospital. Press Club Kolkata has condemned the attacks and demanded a probe into the matter.
BJP, fighting for second place in Bengal, watched today's clashes closely. They are marching, as planned earlier, to Kolkata Police Headquarters, Lalbazar, on Thursday. "BJP demands a judicial probe into police lathi-charge on journalists," BJP General Secretary Rahul Sinha said.