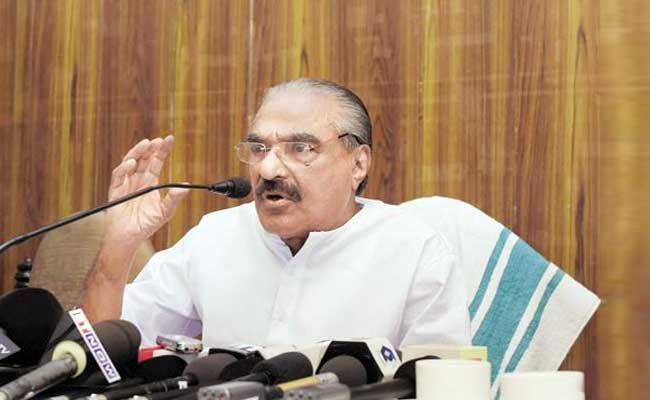 Highlights
Chairman of Kerala Congress (M) KM Mani died at 86
He was suffering from Chronic Obstructive Pulmonary Disease for years
He had been a legislator of Pala assembly seat for 50 consecutive years
Thiruvananthapuram:
KM Mani, the chairman of Kerala Congress (Mani) and the longest serving legislator in the state, died at a hospital in Kochi today. He was 86.
Mr Mani was being treated for chest infection at the VPS Lakeshore hospital, and was reportedly admitted last Thursday. He had been suffering from Chronic Obstructive Pulmonary Disease or COPD for years and had frequently been hospitalised for chest infection.
Mr Mani has been a legislator of Pala assembly constituency for 50 consecutive years, since 1965.
He had not lost any election since 1967.
KM Mani had also served as Kerala finance minister in the United Democratic Front or UDF government and holds the record of presenting the maximum number of budgets in Kerala Assembly at 13.
KM Mani was forced to quit as Finance Minister from the Oommen Chandy-led government in November 2015 following the Kerala High Courts observations against him in the bar bribery case, casting a shadow over his career.
His party is the second largest constituent of the UDF.
Prime Minister Narendra Modi tweeted his condolences. "Shri KM Mani was a stalwart of Kerala politics. His impeccable electoral record indicated his deep connect with the citizens of the state. His rich contribution to the state will be remembered. Pained by his demise. Condolences to his family and supporters. RIP."
KM Mani is survived by his wife and six children.
KM Mani fell ill days after declaring his close confidante and Kerala Congress (Mani) leader Thomas Chazhikadan as the UDF candidate in Kottayam Lok Sabha seat.
His son and Kerala Congress (Mani) leader Jose K Mani is a member of the Rajya Sabha.
With inputs from PTI