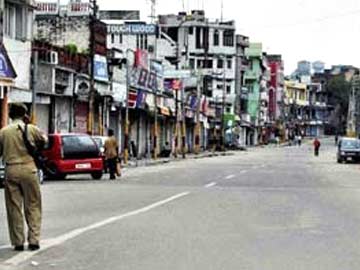 Jammu:
The judicial commission that probed the communal violence that broke out in the Kishtwar town of Jammu and Kashmir in August this year has slammed the police and the then District Magistrate for their alleged failure in maintaining law and order.
In an interim report submitted to the state government last week, the RC Gandhi Commission has said that police officials on ground were "totally inactive and non-responsive." This, the commission adds, could be concluded from the fact that arson and looting happened at important installations in Kishtwar even while police personnel were present there.
Slamming the police for alleged inaction, the report observes that since 2003, there have been several incidents of communal riots in the town but while FIRs have been registered against the accused, no action has been taken against them "for reasons best known to the authorities."
The probe panel has observed that people from both communities think that in Kishtwar the principle of living is "survival of the fittest" as the administration is either helpless or incompetent.
The report has also condemned the then District Magistrate for showing "cowardice of the highest order." "The DM did not show leadership quality; he climbed the rear wall of Dak Bungalow and took shelter in a private house," it says. The DM and the Superintendent of Police of Kishtwar were removed soon after the clashes.
While the report indicts the police and the then District Magistrate, it has given a clean chit to Sajad Ahmad Kitchloo, who had resigned as the state's Home Minister after the riots. He was re-inducted into the Omar Abdullah government last week after the probe commission submitted its report.
"The mob did not leave any stone unturned to cause damage to the minister. Stone pelting mob even threw a gas cylinder inside Dak Bungalow to blast it. Had the minister not left, the situation would have been worse," the report states.
After Mr Kitchloo's re-induction, BJP workers protested outside the residence of the judge and alleged that the commission worked on the orders of the government.
Three people were killed and over 60 were injured when violence broke out in Kishtwar on August 9. Over 150 shops and houses were gutted by rioters. Days after the clashes, the town remained under curfew.