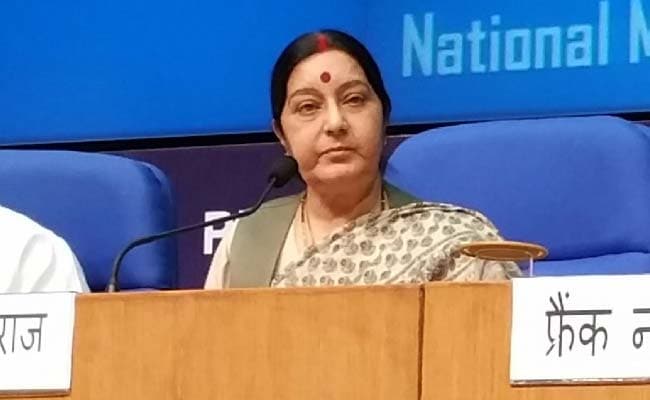 New Delhi:
Kidney has no religious labels, this is what External Affairs Minister Sushma Swaraj, undergoing treatment for renal failure, tweeted while thanking a Muslim man who offered her his kidney.
64-year-old Ms Swaraj has been offered kidneys by scores of people since Wednesday when she said on Twitter that she was in hospital due to kidney failure and was undergoing tests for a transplant.
"Thank you very much brothers. I am sure, kidney has no religious labels," she tweeted.
Her remark came in response to a tweet by Mujib Ansari who offered his kidney to her while adding that he is a Muslim and a supporters of BSP in Uttar Pradesh.
"@SushmaSwaraj mam I am a BSP supporter and a Muslim, bt I want 2 donate my kidney 4 u,4 me u r like my mother figure, May allah bless u," he said on twitter.
Another Muslim Nyamath Ali Shaik also offered his kidney to Ms Swaraj saying he was ready to donate his kidney, if need be.
Another Twitter follower Jaan Shah also said he was ready to offer his kidney to her.
Ms Swaraj has been flooded with wishes from politicians cutting across party lines as well as from a cross-section of society.
She has been undergoing treatment for renal failure at AIIMS.
Ms Swaraj also exuded confidence of being able to come out of the health condition with good wishes of people and blessings of God.