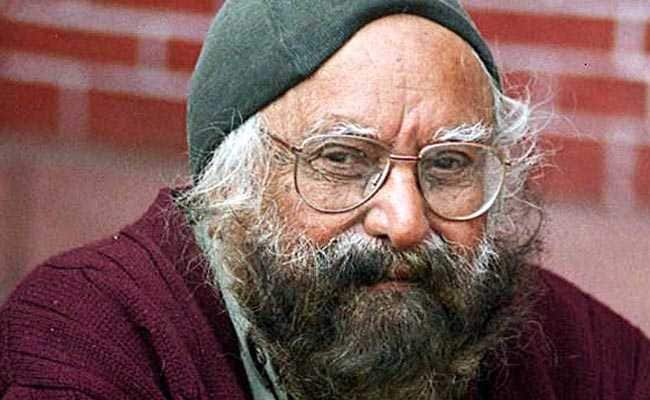 Khushwant Singh was born on February 2, 1915 in Punjab's Hadali, now Pakistan. Today is his 103rd birth anniversary. The celebrated author wanted to be remembered as someone who made people smile and wrote his own epitaph in which he described himself as one "who spared neither man nor God". Born into a well-off family, he initially practised law in Lahore. But partition was the trigger for him to change professions. "I loathed the law. I thought I can't waste my entire life living off other people's quarrels," he had said. He changed his career from a lawyer to a journalist and also got into politics, but he is remembered for he is most remembered for his word craft. Mr Singh, nicknamed "King Leer" for his legendary roving eye, was a household name who wrote more than 100 books and countless newspaper columns, including one called "With Malice Towards One And All".

In Khushwantnama: The Lessons of My Life, Khushwant Singh wrote, "On Independence day, 2012, I turned 98, being aware of my state of health, I know that I will not write another book... The truth is that I want to die. I have lived long enough."
He wrote he had done everything he wanted to do. "I would like to be remembered as someone who made people smile. A few years ago, I wrote my own epitaph: 'Here lies one who spared neither man nor God; Waste not your tears on him, he was a sod; Writing nasty things he regarded as great fun; Thank the Lord he is dead, this son of a gun."
Khushwant Singh had presented the first copy of Khushwantnama: The Lessons of My Life to Prime Minister Manmohan Singh's wife Gursharan Kaur, to whom he dedicated the book.

He is best remembered for his historical novel "Train to Pakistan", which recounts the tragedy and bloodshed of the partition of the subcontinent in 1947 into India and Pakistan.
For his service to the country, Khushwant Singh was awarded the Padma Bhushan in 1974, but he returned it 10 years later in protest against the siege of the Golden Temple by the Indian Army in Operation Blue Star. He was later awarded the Padma Vibhushan in 2007.


(With inputs From Agencies)