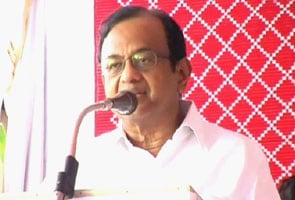 New Delhi:
Days ahead of the chief ministers meet on National Counter Terrorism Centre (NCTC), key UPA allies, like Trinamool Congress and DMK, have demanded wider consultations on the issue saying the move could infringe upon rights of states to deal with law and order problem. The demand comes ahead of the meeting of chief ministers on the issue with Centre on Saturday.
Trinamool Congress MP Suvendu Adhikari said, "NCTC formation will lead to encroachment on states' power and the issue needs more discussion." Another UPA ally, DMK, made it clear to the Centre that the NCTC should be used for joint operations and freedom of the state should not be affected. "Freedom of states should not be affected. We are not against NCTC. It should be used for joint operations," said party spokesperson J K Ritheesh Shivkumar.
Anurag Thakur, member of the Bharatiya Janata Party (BJP), too demanded that the states be consulted before operationalising NCTC. He feared that the NCTC, like the Central Bureau of Investigation (CBI), could be misused by the Centre to achieve its political objectives.
Criticising the Centre for its move to set up the NCTC, Pinaki Misra of the Biju Janata Dal (BJD) asked Home Minister P Chidambaram to "climb down from your high horse" and engage with the chief ministers of this sensitive issue during the upcoming meeting.
M Thambidurai of the AIADMK said, in the name of coordination, the Centre should not interfere with the states' rights. Nama Nageshwara Rao of the Tekugu Desam Party (TDP) said his party chief had sent suggestions on the controversial issue of NCTC to the Centre which should be considered. CPI-M' Khagen Das also opposed setting up of the NCTC.
However, NCP MP Supriya Sule supported the Centre on the NCTC and said that the Maharashtra government has already conveyed its views on the matter to the Centre.